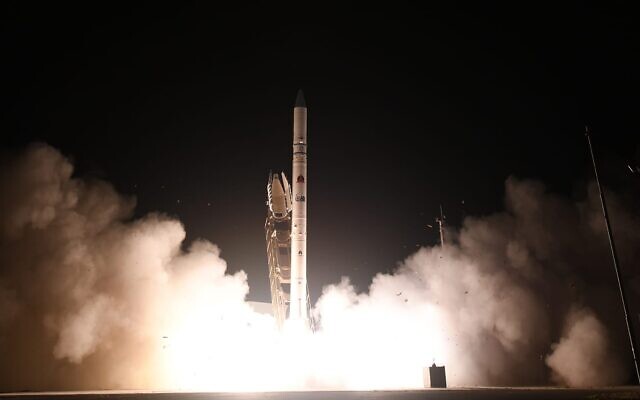 In The News
Israel Launches Ofek 16 Recon Satellite Into Orbit
A new advanced Israeli reconnaissance satellite took off and reached the planet's orbit Monday morning, Israel's Defense Ministry announced.
According to a press statement, the satellite, dubbed Ofek 16, took off from a launchpad in central Israel at 4:00 am local time — 21:00 Eastern Time.
The launch came as a joint endeavor of the Space Administration of the defense ministry's research and development arm and the Israel Aerospace Industries company.
The latter is the manufacturer of Shavit launcher, one of which was used to deliver Ofek 16 to orbit.
Following the launch, the electro-optical reconnaissance successfully made it to the orbit and sent in the first data transmissions. It will now go through a number of tests and calibrations before entering service.
Welcoming the launch, Israel's Defense Minister Benny Gantz said: "The successful launch of the 'Ofek 16' satellite overnight is yet another extraordinary achievement for the defense establishment, for the defense industries as a whole, and for Israel Aerospace Industries in particular."
Gantz stressed that technological and intelligence advantage was crucial for Israel's security and stressed that only 12 countries besides Israel were capable of launching their satellites themselves.
Read More: I24