Syria
Israel launches 'large-scale' strikes in Syria after drone infiltration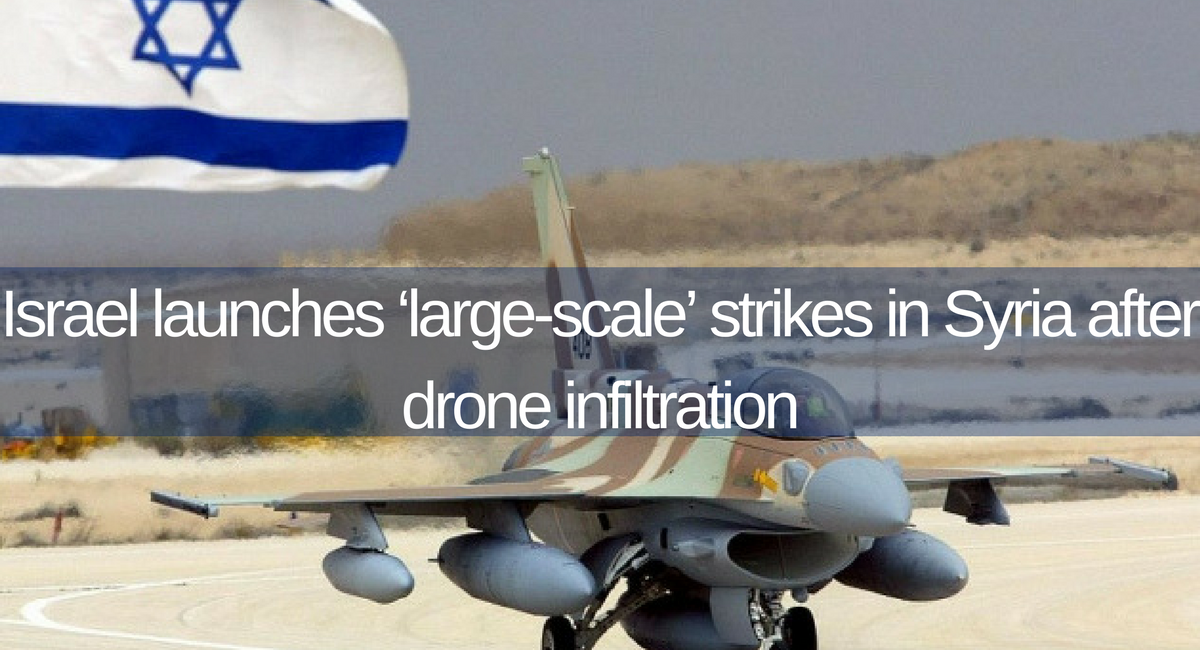 Israel's military attacked 12 Syrian and Iranian targets in Syria on Saturday in a new wave of strikes it described as a 'large-scale' attack, following exchanges of fire earlier in the day sparked by an Iranian drone infiltration from Syria.
The military called the drone infiltration a "severe and irregular violation of Israeli sovereignty" and said Iran would be held responsible for its outcome, marking a dramatic escalation in tensions along its northern border.
The morning's clashes also saw the crash of an Israeli F-16 jet after it was targeted by Syrian anti-aircraft missiles.
Israeli aircraft "targeted the Syrian Aerial Defense System and Iranian targets in Syria," a military statement said. "Twelve targets, including three aerial defense batteries and four Iranian targets that are part of Iran's military establishment in Syria were attacked."
Military spokesman Lt. Col. Jonathan Conricus said that during the attack 15-20 Syrian anti-aircraft missiles were fired towards aircraft, but did not hit them. Syria state TV said its air defenses responded to new Israeli raids.
The missiles triggered alarms that were heard in northern Israel.
"Syrians and Iranians are playing with fire," Conricus said. "We are willing to extract a heavy price on anyone who attacks us." He called that attacks on Iranian targets "quite significant." However he stressed that "we are not interested in escalating the situation."
Read More: Times of Israel