Archeology
Israel: Large staircase of 3,500 year-old Canaanite palace discovered in Upper Galilee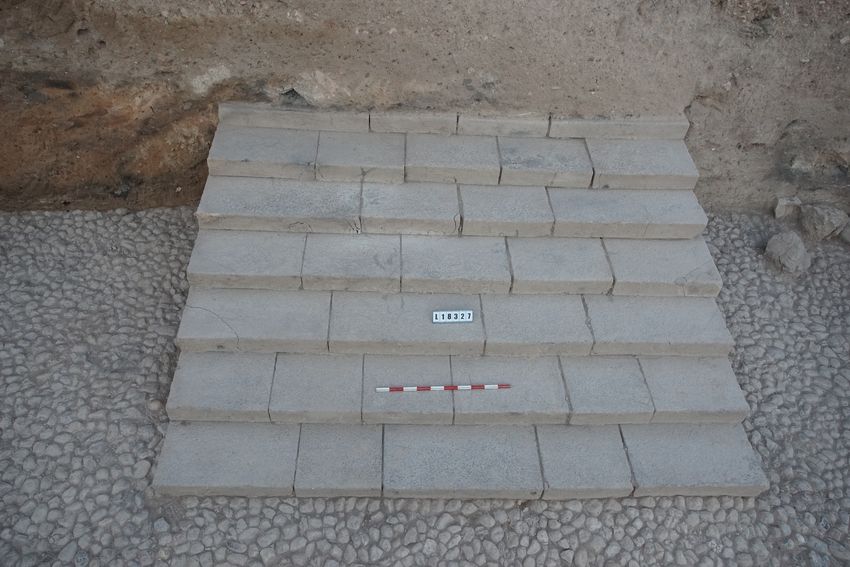 According to the bible, the biggest Canaanite settlement was razed to the ground by Joshua's Israelites
A large, impressive ancient staircase from 3,500 years ago was recently discovered in Israel's Upper Galilee region at an excavation site at Tel Hazor, believed to have been part of the Canaanite kingdom ruled by Hazor, according to the Old Testament.
Archaeology researcher Dr. Shlomit Bechar of the Hebrew University said "these stairs suggest the power of the palace itself, as will be unearthed by us."
"We knew for sure that Hazor's palace — the biggest and most important Canaanite city in the south of the Levant — will be architecturally impressive," said Dr. Bechar and added, "but this staircase is unique and impressive and hints what kind of splendor is going to be discovered soon."
The staircase is 15 feet wide and currently consists of seven-uncovered large basalt stairs, which seemingly led to the palace's front entrance.
The walls of the palace still stand at nearly seven feet high, and are believed to have been damaged as huge fires decimated the entire city — a destruction depicted in the Book of Joshua 10:13.
According to the bible, Hazor was conquered and destroyed by the Israelites when they entered the land of Israel under the leadership of Joshua after their 40-year sojourn in the Sinai desert.
Tel Hazor National Park is a UNESCO World Heritage Site and is open to.
Read more: i24 News