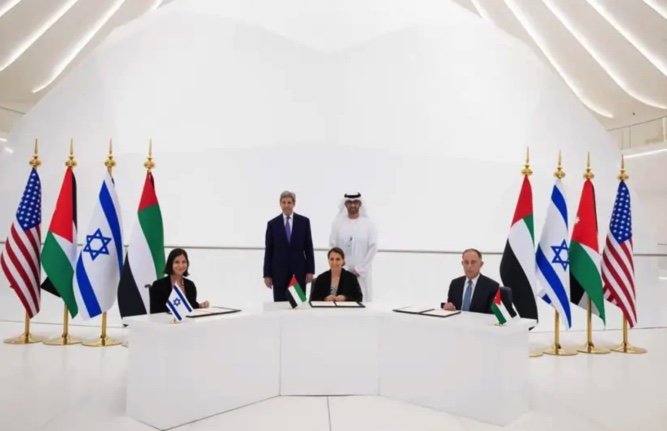 In The News
Israel-Jordan-UAE infrastructure deal highlights converging interests
Israel, Jordan and the United Arab Emirates signed two Memoranda of Understanding (MOU) for economic projects on November 22, and while it is still unclear when, and how, they will be implemented, the agreements send a bright signal regarding a new era in regional cooperation.
The first agreement includes the construction of a solar power plant and storage facility in Jordan that will produce up to 600 MW per year of green electricity that will be sold to Israel and incorporated into its power grid.
The second agreement deals with the setting up of a desalination plant on the Israeli coastline, with the potable water it generates exported to Jordan at a scope of 200 million cu.m. per year – on top of the existing water deals in place between the two countries, which recently were expanded due to growing Jordanian needs.