Israeli Society
Israel Inaugurates Embassy in Rwanda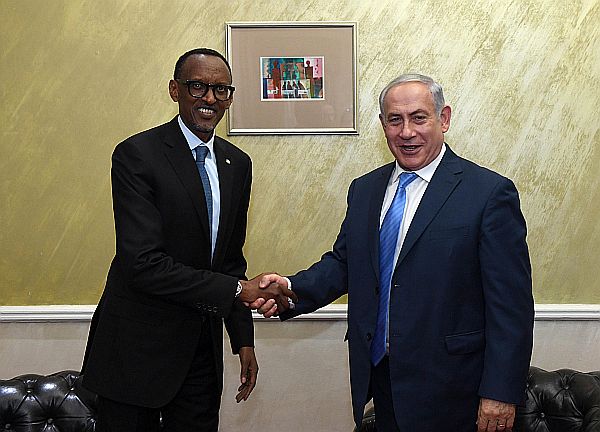 Israel opened an embassy in the central African country of Rwanda in its capital Kigali, on Monday. This is Israel's 11th embassy in Africa.
The embassy "symbolizes the policy of Israel's return to Africa, as was announced by Prime Minister Benjamin Netanyahu three years ago and in light of which he visited the continent four times and established diplomatic relations with Chad and Guinea Conakry," Israel's Foreign Ministry stated.
In July 2016, Netanyahu made a historic trip to East Africa, where he visited Uganda, Kenya, Rwanda and Ethiopia. Weeks later, the Republic of Guinea, a Muslim-majority African nation, restored diplomatic ties with Israel after a 49-year break.
In August 2018, Senegal and Guinea, two Muslim-majority West African nations, sent their first-ever full-time ambassadors to Israel.
Incoming Ambassador Ron Adam, a veteran diplomat, is an expert on United Nations and energy issues and will serve as Israel's first permanent ambassador to Rwanda. Contacts between Kigali and Jerusalem until now were held via the Israeli Embassy in Addis Ababa, Ethiopia.
The two countries have maintained diplomatic relations for 25 years and include exchanges in security cooperation, and Israeli weapons exports to Rwanda.
Read More: Jewish Press