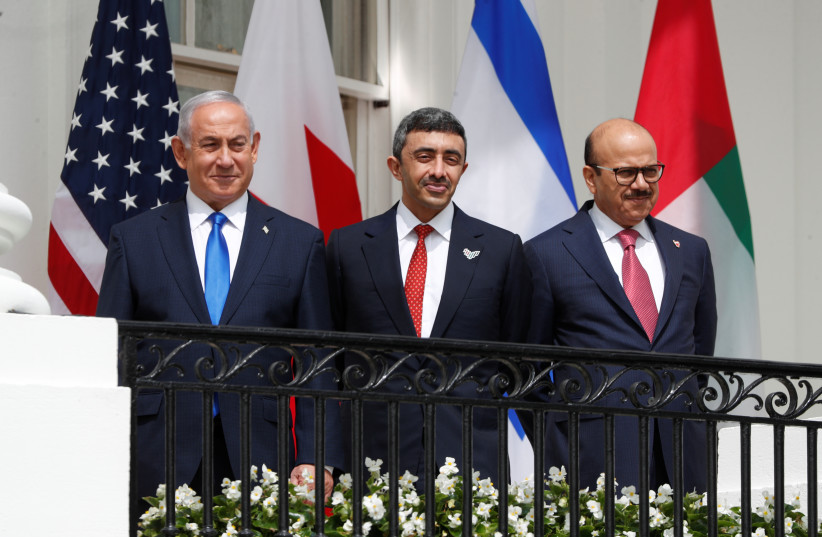 In The News
Israel in talks with Saudi Arabia, UAE, Bahrain for defense alliance against Iran
03/01/2021
Israel, Saudi Arabia, the United Arab Emirates and Bahrain have discussed expanding cooperation in facing common enemies, an Israeli official familiar with the matter said Monday.
The matter is being "informally discussed," the source said, adding that the countries are US allies. All four believe a nuclear Iran would be a major threat and have been eyeing the Biden administration's plan to rejoin the 2015 nuclear deal with concern.
"There is much to be gained by expanding cooperation," the source said.
The remarks came following an article by World Jewish Congress president Ron Lauder in Arab News calling for a "NATO of the Middle East." 
Saudi Arabia does not have a free press, and Arab News, an English-language daily newspaper published in Saudi Arabia, is owned by Prince Turki bin Salman Al Saud, a son of King Salman and brother of Crown Prince Mohammad bin Salman, and is seen as reflecting the Saudi government's official views. 
Lauder said his contacts in Arab states viewed Israel as the only reliable ally against Iran, and vice versa. They are "contemplating, aghast, the West's inability to halt these belligerent, dangerous developments" of Iran resuming uranium enrichment and limiting International Atomic Energy Agency inspectors' access to nuclear sites, he said.
Read More: Jerusalem Post