Hamas
Israel: Hundreds evacuated as fires engulf homes during scorching heatwave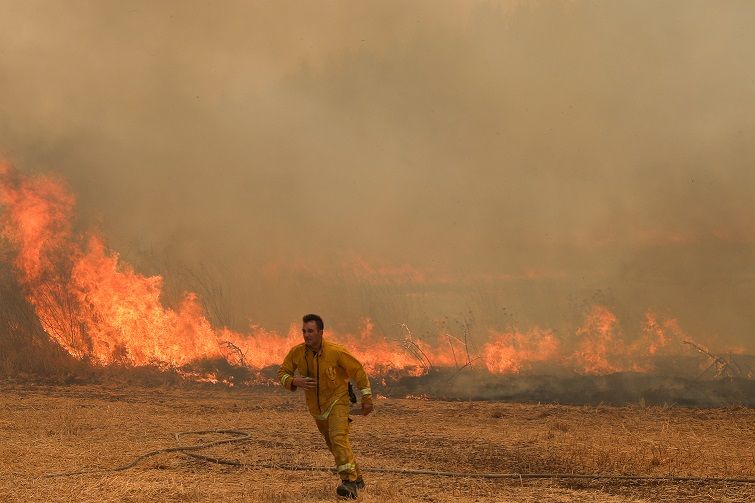 Several people treated for smoke inhalation as fires rage across the country
Hundreds of Israelis were evacuated from their homes on Wednesday as brush fires sparked by a scorching heatwave raged across the country.
Fires were reported from north to south, with Israel's Fire and Rescue Services declaring an emergency situation and calling in all firefighters for duty.
At least five homes were engulfed by flames in the city of Or Yehuda, east of Tel Aviv, shortly after the area was evacuated. A 64-year-old man was treated for smoke inhalation.
At least four other people were treated for smoke inhalation elsewhere in the country, including two men aged 60 and 35 near the Arab town of I'billin in the Lower Galilee region and two women aged 70 and 41 near the Arab town of Barta'a in the Wadi Ara area.
Police ordered the evacuation of all residents of the communities of Aderet and Neve Michael, near Jerusalem, as firefighting planes sought to contain a blaze encroaching on homes in the area.
Israel's Public Security Minister Gilad Erdan was "closely following and receiving updates on the firefighters' activity across the country," his office said in a statement.
A scorching heatwave gripped the country Wednesday, with temperatures reaching 38° Celsius (100° Fahrenheit), a spike from the seasonal average.
Israel's Health Ministry advised the public "to avoid exposure to the heat and sun as much as is possible, to avoid nonessential physical exertion, to be careful to drink water, and to be in air-conditioned areas as much as possible."
It added that the elderly, pregnant women, and those with chronic diseases should take extra precaution.
Read more: i24 News