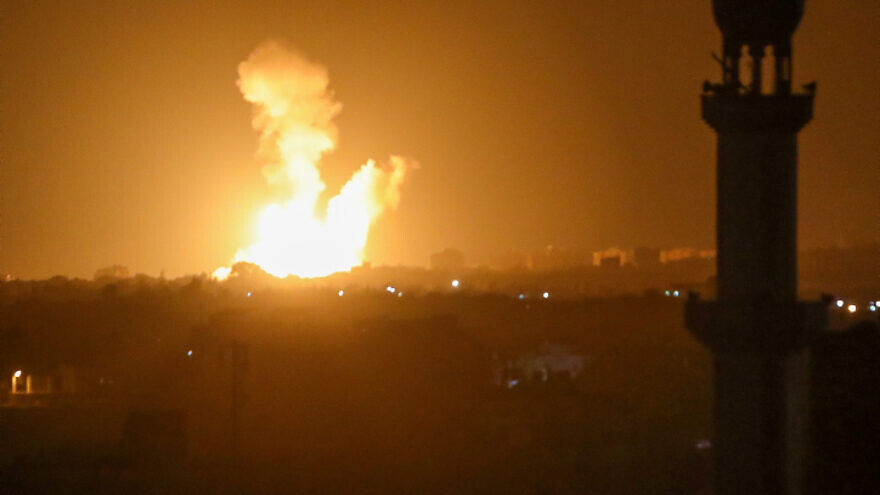 In The News
Israel hits Hamas targets in Gaza in response to rocket fire
Israeli fighter jets struck Hamas targets in the Gaza Strip on Saturday after terrorists in Gaza fired a rocket into Israeli territory.
Fighter jets and attack helicopters struck a Hamas compound housing a number of underground rocket production workshops, a weapons storage site, a tunnel and a Hamas training facility, reported the Israel Defense Forces.
The rocket, which was launched from Gaza just before 9:30 p.m. on Saturday, was intercepted by Israel's Iron Dome air-defense system. It triggered sirens in Sderot and the Sha'ar HaNegev Regional Council area.
Read More: JNS