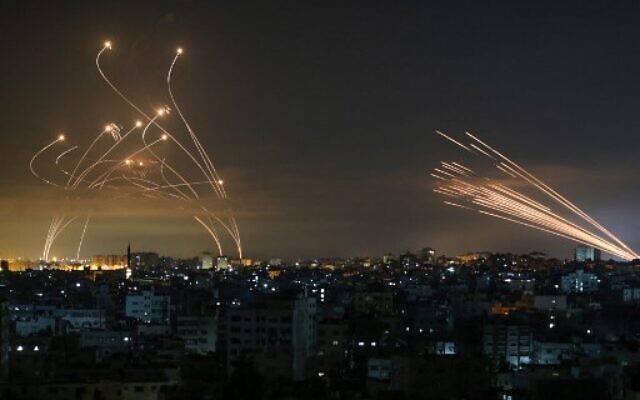 Israel, Hamas on path to more violence, warns official familiar with Cairo talks
Israel and Hamas are "on a path" toward another round of violence just weeks since the most recent flareup in the Gaza Strip, an official familiar with the indirect negotiations between the sides in Cairo told The Times of Israel on Wednesday.
The official noted Israel's toughened stance since the 11-day May war vis-a-vis the Kerem Shalom goods crossing, where only limited humanitarian essentials, such as food, medicine and fuel, have been allowed in and almost all exports have been barred. Defense Minister Benny Gantz has also led a policy conditioning the rehabilitation of the Strip on the return of a pair of Israeli civilians and the bodies of two fallen IDF soldiers being held by Hamas.
The official familiar with the negotiations also pointed to Hamas's "emboldened" position since the war, which its leader Yahya Sinwar has characterized as a victory over Israel, all while public support for the rival Fatah movement led by Palestinian Authority President Mahmoud Abbas continues to plummet.
Read More: Times of Israel