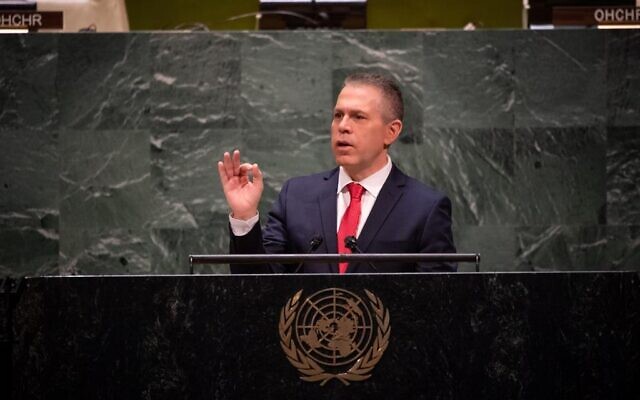 Israel hails UN adoption of resolution linking antisemitism to terrorism
Israeli Ambassador to the United Nations Gilad Erdan has lauded the General Assembly's passage of a resolution that for the first time linked antisemitism and other forms of hate as causes of terrorism.
The Global Counter-Terrorism Strategy GCTS resolution, which is reviewed by the council every two years, was passed last Wednesday by the General Assembly. A debate on the matter resumed this week.
The resolution and corresponding report included a new passage, which stated that terror groups are "informed by racism, neo-Nazism, antisemitism, Islamophobia or anti-Muslim intolerance, racial supremacism, ultranationalism, xenophobia, intolerance, related to sexual orientation or gender ideology and misogyny."
It also recognized "with deep concern the overall rise in instances of discrimination, intolerance and violence, regardless of the actors, directed against members of the religious and other communities in various parts of the world, including cases motivated by Islamophobia, antisemitism, Christianophobia and prejudice against persons of any other religion or belief."
Read More: Times of Israel