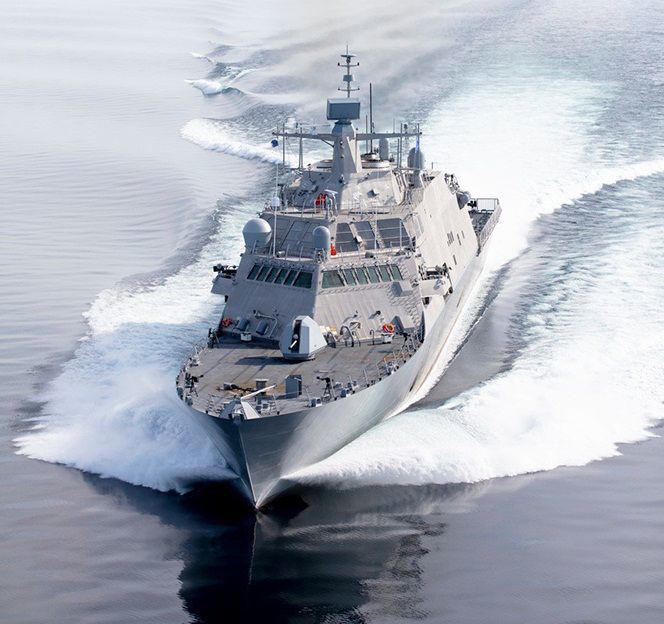 In The News
Israel, Greece Partnering to Build New Corvette Vessel for Hellenic Navy
Greek ONEX Neorion Shipyards and Israel Shipyards have signed a cooperation agreement for the construction of next-generation corvette ships which will meet Athen's needs for future naval warfare in the Eastern Mediterranean.
The agreement, which was signed during the recent visit by Greek Prime Minister Kyriakos Mitsotakis to Israel on June 16, will see a Themistocles-class corvette be built on plans by Haifa-based Israel Shipyards.
According to local Greek media, there is a verbal agreement to build an additional six Themistocles-class corvettes in the near future. Naval News reported that the ship will be partially built in Israel by Israel Shipyards – which will be sharing the relevant know-how – and partially in Greece by ONEX shipyards.
Quoting a source at Israel Shipyards, the design of Themistocles is "basically the same design" of Israel's Sa'ar 72 mini-corvettes but with modifications according to the needs of the Hellenic Navy.
The corvette can be used for open sea patrolling and surveillance operations, Maritime Sovereignty protection, Off-Shore facilities protection, EEZ protection, anti-terror/ smuggling/illegal activity interdiction, Search and Rescue operations in coordination with SAR Helicopters, participation in Naval combat operations, Fishing protection and control, and more.
With a total length of 72 meters and a full displacement of about 800 tons, it will be able to reach a speed of over 30 knots with extended endurance of 21 days and a range of 5,000 nautical miles. It will be staffed by a crew of 45 and be able to carry up to 20 special forces personnel.
Read More: Jerusalem Post