Israeli Society
Israel, Greece, Cyprus to sign major pipeline deal in January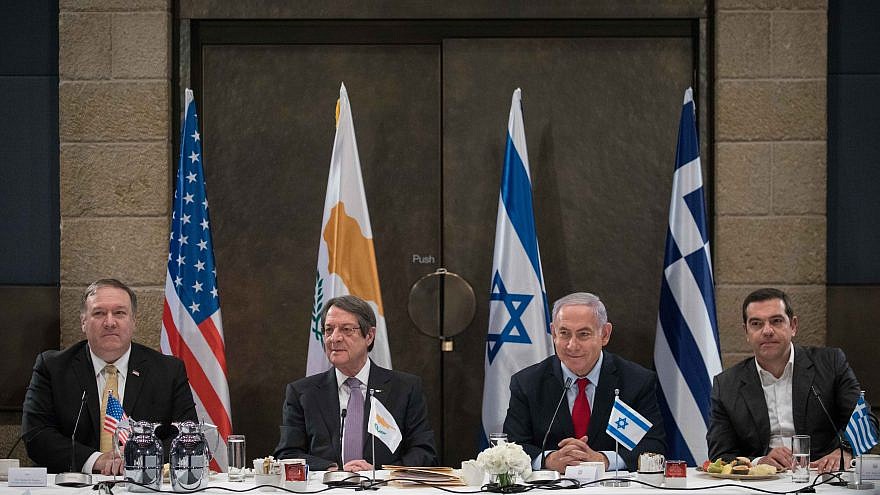 (December 23, 2019 / JNS) The governments of Cyprus, Greece and Israel plan to sign an agreement next month for a pipeline project to ship gas from the Mediterranean to Europe, the Greek prime minister's office announced on Sunday, the AP reported.
The proposed pipeline system will take Israeli natural gas to the Greek island of Crete and the Greek mainland before heading on to Italy and other European countries.
Greek Prime Minister Kyriakos Mitsotakis, Cypriot President Nicos Anastasiades and Israeli Prime Minister Benjamin Netanyahu will sign the agreement in Athens on Jan. 2, while Italy is to sign at a later stage.
Israel, Cyprus and Greece initially agreed on the 1,180-mile pipeline, which will supply 10 percent of the European Union's natural-gas needs, earlier this year in meetings with U.S. Secretary of State Mike Pompeo.
The move comes amid rising tensions between the three countries and Turkey over its activities in the area, including its recent deal with Libya's U.N.-recognized government expanding Ankara's presence in the Eastern Mediterranean.
Greek Foreign Minister Nikos Dendias visited eastern Libya and Egypt on Sunday, the report said, noting that the meeting in Libya was in Benghazi with Field Marshal Khalifa Haftar, leader of the Libyan National Army, who is allied with Egypt and fighting against the Tripoli-based government backed by Islamist Turkey.
Read more: Jewish News Syndicate