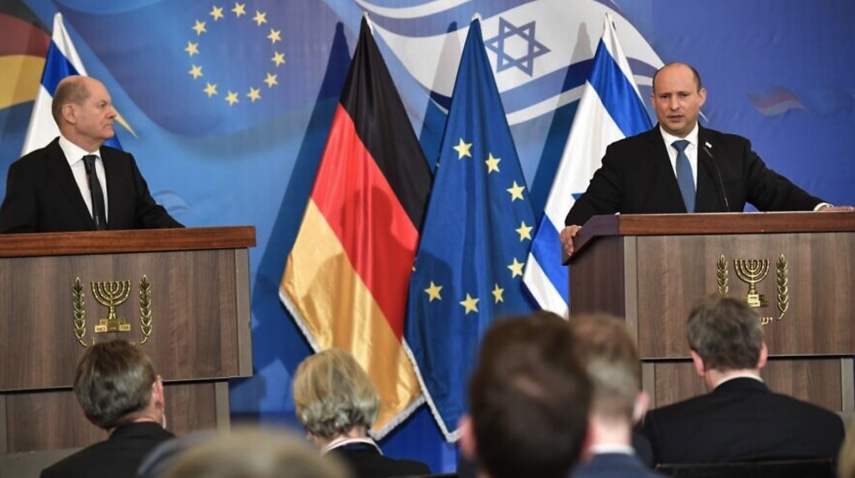 In The News
Israel, Germany announce new strategic cooperation in a significant upgrade in relations
Israel and Germany announced new strategic cooperation that is being hailed as a significant upgrade in relations amid the ongoing crisis in Ukraine.
In a joint press conference with German Chancellor Olaf Scholz in Jerusalem on Wednesday, Israeli Prime Minister Naftali Bennett said that the two leaders "have agreed on the creation of a new strategic cooperation between the State of Israel and Germany. This will be in the format of a bi-annual dialogue on security and diplomatic matters."
"I think that this is a significant upgrade in our relations," Bennett added.
The Israeli leader said that Scholz visit, which comes amid the Russian invasion of Ukraine as well as Germany and other world powers are engaged in talks with Iran over its nuclear program, comes at a "very fateful and sensitive time."
"We just spoke at length on the situation in Ukraine. Our obligation as leaders is to do our utmost to stop the bloodshed, to bring what is going on from the battlefield to the negotiating table as quickly as possible; it is still not too late," Bennett said.
Read More: JNS