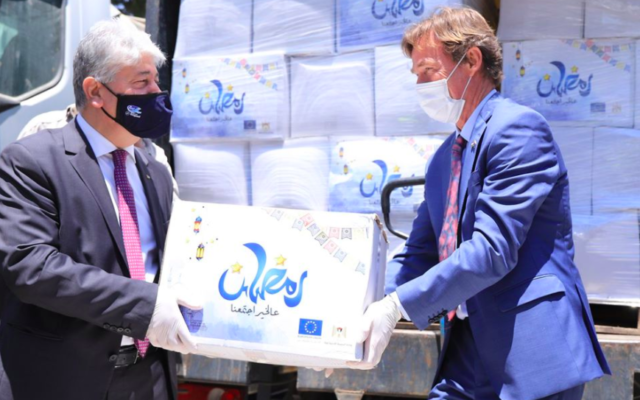 Terrorism
Israel Fumes After EU Says Palestinian Terror Supporters Can Still Get Funds
Israel reacted angrily Wednesday to a letter in which a senior European Union official assured the Palestinians that membership in or affinity to a terrorist organization does not automatically prevent a person from being eligible to participate in EU-funded programs.
While the European Union insists that no money goes to individuals pursuing terror activities, Israel is protesting the fact that Brussels says funds can still go to projects or programs that will benefit supporters of an outlawed group, such as a grant to a researcher who is also affiliated with Hamas.
"We view this letter with great severity. This is in violation of all our agreements with the European Union, and we intend to send a strong message to its representatives about this," a Foreign Ministry spokesperson told The Times of Israel.
The Foreign Ministry summoned the EU's ambassador to Israel, Emanuele Giaufret, for a dressing down over the matter. He is expected to be rebuked Thursday by the ministry's deputy director-general for Europe, Anna Azari.
Read More: Times of Israel