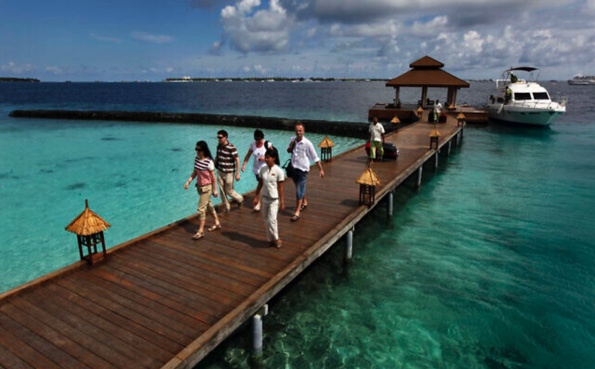 In The News
Israel expects to establish ties with Comoros, Maldives next
The leading candidates to normalize ties with Israel next are the Muslim-majority island nations of The Comoros and Maldives, according to diplomatic sources.
The sources said there were ongoing contacts. However, there were no indications from diplomatic sources that an announcement was expected anytime in the near future.
The Comoros, a small archipelago in the Indian ocean, has never recognized Israel, but Israeli officials confirmed last October that the US had brought Comorian and Israeli officials together to discuss normalization.
The country initiated The Hague's six-year engagement with the Gaza flotilla incident in May 2013, when it asked the ICC's prosecutor to investigate the Israeli raid on the Gaza-bound Mavi Marmara three years earlier, during which troops clashed with pro-Palestinian activists.
The Maldives, on the other hand, once had diplomatic ties with Israel. Israel was the third state to recognize the island republic, and the Israeli ambassador was the first to present his credentials to the Maldives' president. However, diplomatic relations were suspended in 1974.
Read More: Times of Israel