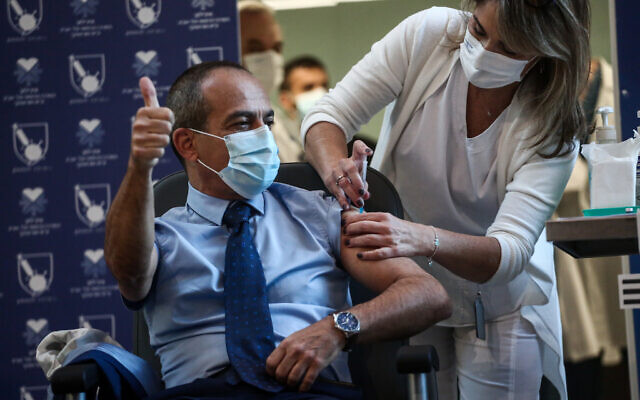 Medical Advancement
Israel Expands World-Leading Vaccine Drive
02/05/2021
The Israeli government moved to expand its world-leading vaccination drive to all members of the public above the age of 16 on Thursday as the infection rate continues to climb amid talks of tightening the country's already month-long lockdown. 
The Health Ministry the previous day notified Israel's four national health funds to begin preparations in doling out inoculations to members of the adult population.
The move comes after Israel's vaccine drive, which has already inoculated roughly a third of the population, shows signs of slowing down in recent days.
Children, however, will be excluded from the new policy until more research is concluded regarding efficacy and safety standards.
The latest figures from the Health Ministry showed that 7,919 new coronavirus cases were registered on Tuesday, with 73,707 active cases in the country.
Of the 88,503 people screened for COVID-19 on Tuesday, 9.3 percent tested positive.
Since March 2020, a total of 663,665 infections and 4,888 deaths have been recorded.
Israel continues to lead the world by vaccinations per capita, with 3,236,859 receiving the first dose and among them 1,855,071 the second.
On Tuesday, 100,000 people were inoculated, Israel's Health Minister Yuli Edelstein said.
Read More: I24