Israeli Society
Israel EMS team awarded for lifesaving aid in Panama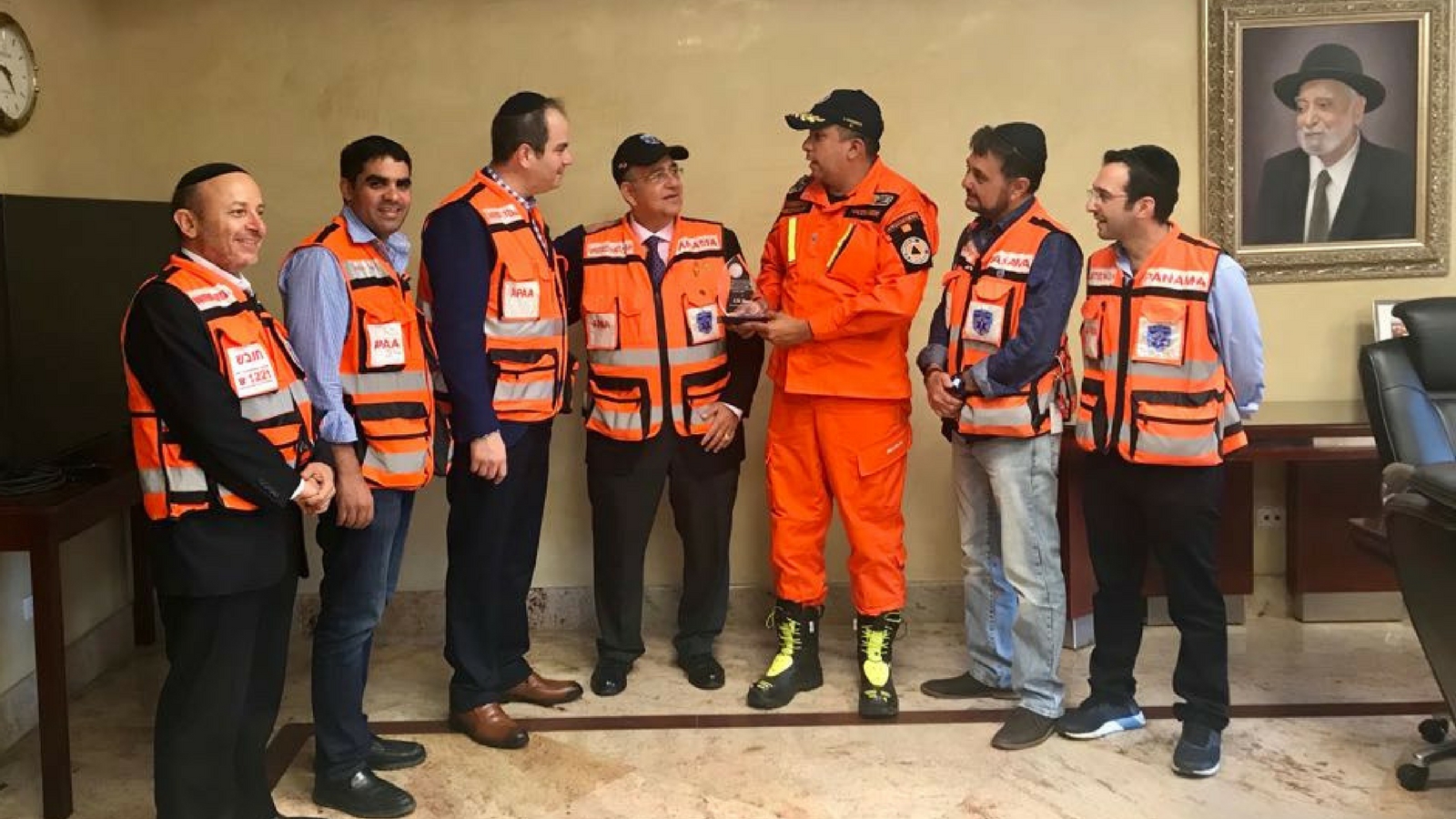 United Hatzalah received an award from the Panama Homefront Command on February 5, 2018, honoring the lifesaving aid the Israeli voluntary first-response organization has helped provide to the small Central American country in recent years.
President and Founder of United Hatzalah Eli Beer accepted the award, presented by José Donderis, chief of SINAPROC, Panama's response agency in charge of helping to protect the population against damage from disasters.
"The task of saving lives is the highest priority of first responders in both organizations who have shown professionalism and teamwork," said Donderis, who received a blessing from Chief Rabbi of Panama David Perets at the award ceremony.
Beer expressed pride in bringing the award back to display at the United Hatzalah headquarters in Jerusalem. "The relationship between what you at the Homefront command do and what the United Hatzalah of Panama volunteers do every day is incredibly successful and one of a kind," he said.
Donderis praised the work of Beer's organization and said he looks forward to continuing to save lives together in Panama.
United Hatzalah's international expansion began in 2015 with the establishment of branches in South America and other countries. The organization has trained volunteers in the United States, Panama, Argentina, Brazil, Lithuania and India how to reach people in a medical emergency within an average of three minutes.
Read More: Israel 21c