Hamas
Israel Delivering Emergency Assistance to Madagascar as African Island Nation Copes With Worst 'Black Death' Plague Outbreak in 50 Years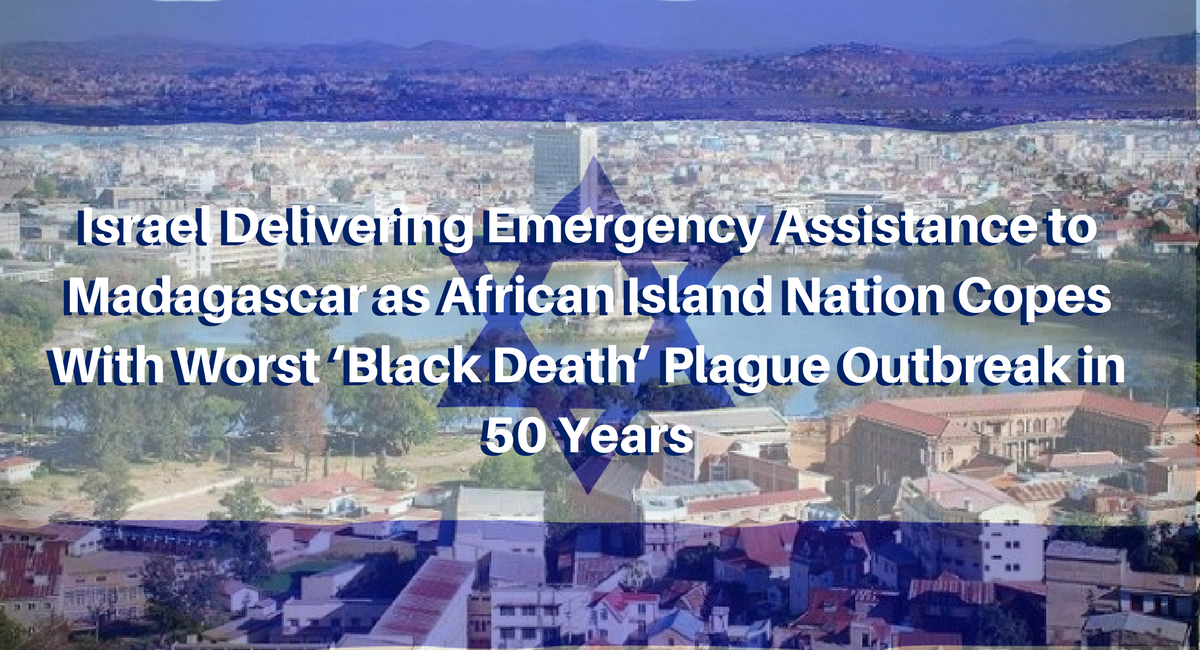 Israel is sending aid to Madagascar as the Indian Ocean island nation copes with its worst "Black Death" plague outbreak in half a century.
At least 1,800 people in Madagascar have been infected with the disease and 127 have died.
According to the African Independent, the Israeli assistance shipment was organized by the Jewish state's Foreign Ministry and the Magen David Adom emergency service.
"We expect all packages to be delivered to the International Red Cross in Madagascar in the next few days," Ayelet Black — Israel's deputy ambassador to South Africa — was quoted as telling the African News Agency. "The delivery of different medical equipment such as gloves to carry out medical procedures is being coordinated between Israel's honorary consul in Madagascar, Benjamin Memmi, and Madagascar's Bureau for Natural Disasters."
"Israel has a long standing tradition of offering humanitarian assistance and coordinating relief to alleviate disease, hunger and poverty," Black continued. "We have experience in helping countries going through natural and man-made disasters and will always provide assistance to help those in need."
Read More: Algemeiner