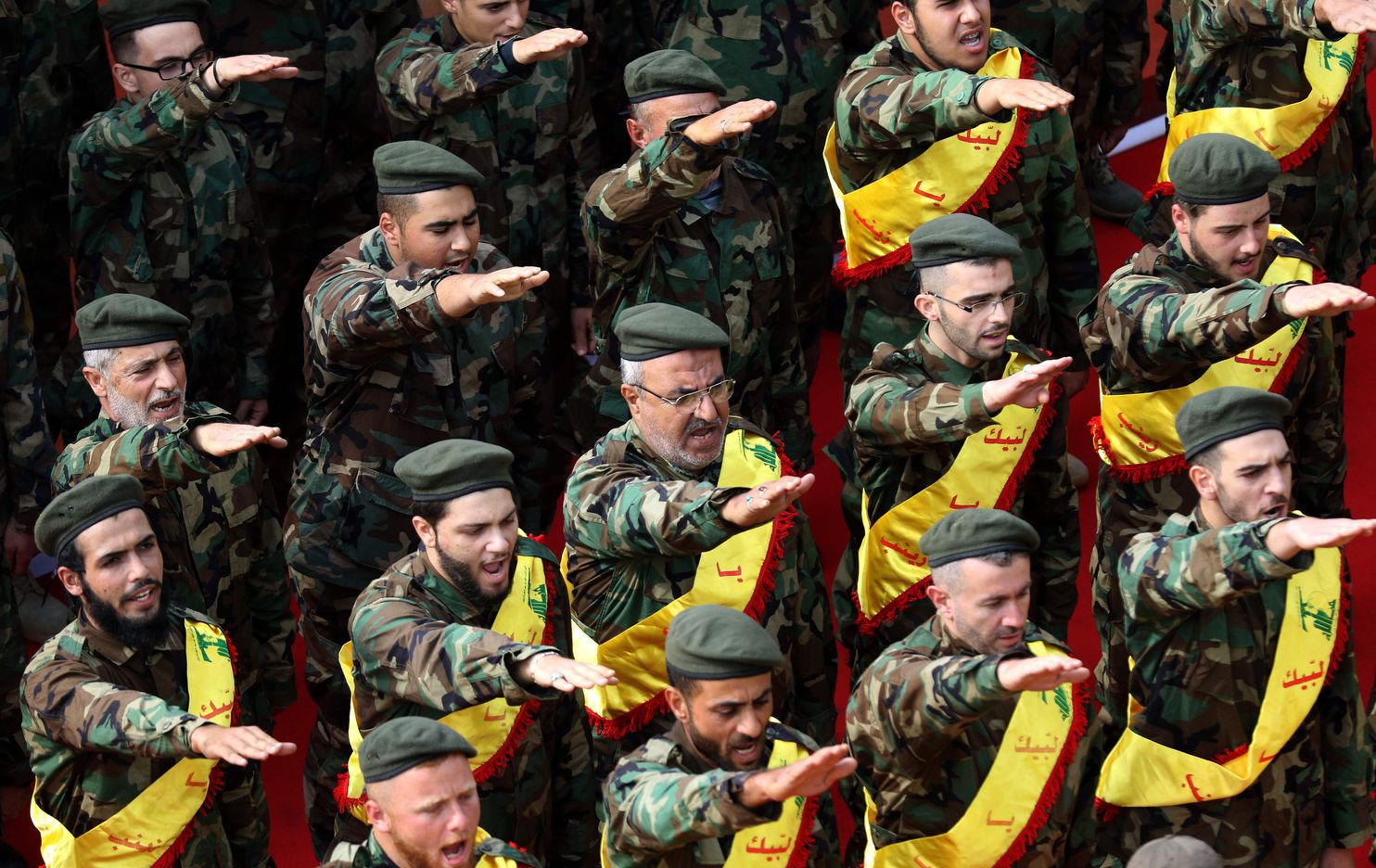 In The News
Israel defense minister warns Hezbollah of 'heavy consequences' if it threatens Israel
04/20/2021
Defense Minister Benny Gantz on Tuesday warned Lebanon's Hezbollah terror group that it will suffer "heavy consequences" if it acts against Israel.
Touring the IDF's Northern Command with senior military commanders, Gantz said the Israel Defense Forces "is ideally prepared along the northern border and definitely on the Lebanese front."
"We are aware of Hezbollah's attempts to challenge us in new ways," he said, without elaborating on the new tactics. "We will deal with any threat. If Hezbollah challenges the IDF and the State of Israel, it will suffer very, very heavy consequences and I hope they don't do that."
Gantz issued a similar warning to Hezbollah last month.
While in the north, Gantz attended a drill simulating fighting in Lebanon and visited a cross-border tunnel dug by Hezbollah, which was sealed by the IDF as part of "Operation Northern Shield" in the winter of 2018-2019.
He also highlighted the Lebanese terror group's backing from Iran and reiterated Israel's opposition to the Islamic Republic obtaining nuclear weapons capability.
"The State of Israel continues to act together with its partners in the world generally and the US in particular to prevent Iran from reaching a nuclear threshold," Gantz said.
His comments came amid high-level talks on bringing the US back into the 2015 deal limiting Iran's nuclear program in exchange for sanctions relief, which the Biden administration is seeking to rejoin. Former president Donald Trump withdrew the United States from the treaty in 2018 and reimposed sanctions.
Read More: Times of Israel