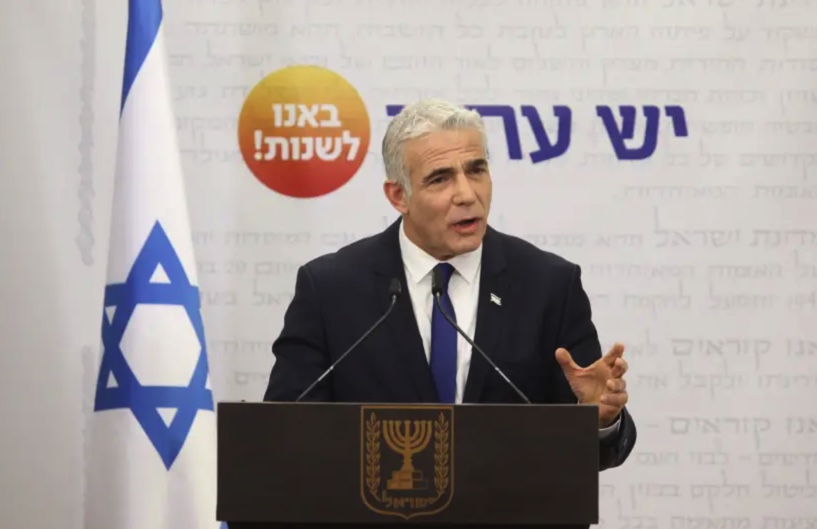 In The News
'Israel could take unilateral action against Iran if sanctions lifted'
Lifting sanctions on Iran could lead to military action by Israel, officials in Jerusalem warned world powers, as negotiations to curb the Islamic Republic's nuclear program continued on Tuesday.
If the US lifts sanctions – along with international sanctions soon to be lifted under the terms of the 2015 nuclear deal – Iran could reach the nuclear threshold within six months, Israel has warned.
At that point, Israel could find it necessary to take unilateral action.
Foreign Minister Yair Lapid called for the world to ramp up the threat to Iran in order to deter it from developing a nuclear weapon.
In a meeting with French President Emmanuel Macron, Lapid emphasized that Israel views the talks as an attempt by Tehran to stall as it advances its nuclear program, and the world must have a plan B.
"Sanctions must not be lifted from Iran," Lapid said. "Sanctions must be tightened. A real military threat must be put before Iran, because that is the only way to stop its race to become a nuclear power."
The meeting with Macron came a day after Lapid relayed a similar message in a meeting with UK Prime Minister Boris Johnson. Defense Minister Benny Gantz plans to fly to Washington next week to discuss the nuclear threat, as well.