Israel Defense Force (IDF)
Israel commemorates 23,741 fallen soldiers, 3,150 terror victims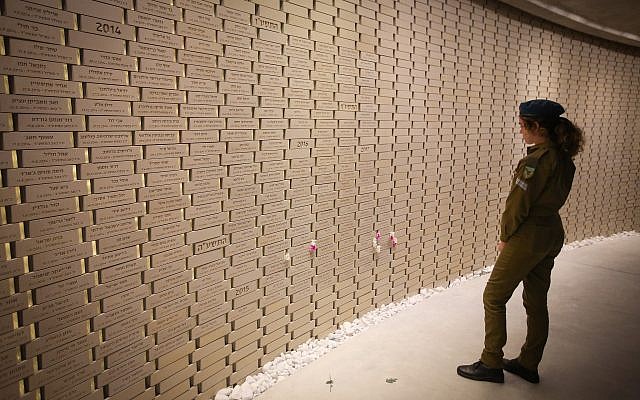 Israelis will pay tribute to the country's fallen soldiers and terror victims starting at 8 p.m. Tuesday, bowing their heads for a minute of silence as sirens will sound around the country, kicking off Memorial Day.
In all, 95 new names were added over the past year to the roster of 23,741 soldiers who died defending the country. They include 40 disabled veterans who passed away due to complications from injuries sustained during their service.
Sixteen names were also added to the list of terror victims who perished in attacks, bringing the total to 3,150. Four of them were killed on Sunday by projectiles fired by Palestinian terror groups during a two-day round of intense fighting in and around the Gaza Strip.
The annual commemoration comes this year in the wake of heightened tensions following the flare-up, which saw hundreds of rockets launched at Israeli communities and retaliatory airstrikes on jihadist targets in Gaza. With the Eurovision Song Contest set to take place next week in Tel Aviv, security officials in Israel have warned that violence could return within days, with terror groups threatening to disrupt the international event.
The upcoming Memorial Day is the first since Israel secured the return of the remains of Zachary Baumel, who had been missing since a 1982 battle in Lebanon in which he was presumably killed
Read More: Times of Israel