Holocaust
Israel comes to standstill in somber remembrance of Holocaust victims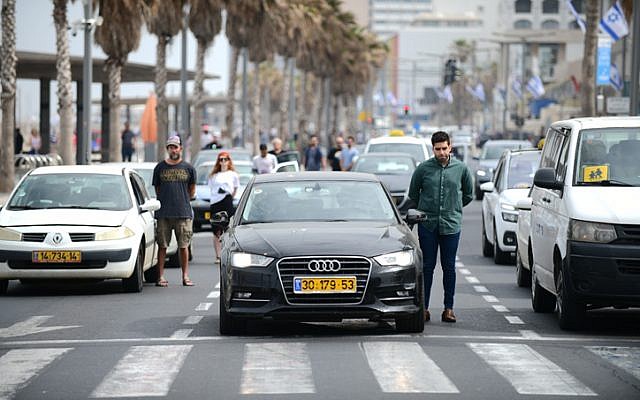 Israel came to a standstill at 10 a.m. Thursday as sirens wailed throughout the country in memory of the six million Jews murdered by the Nazis during World War II.
The annual remembrance is one of the most solemn days on Israel's national calendar, with much of the country all but shutting down to honor those who suffered under the Nazi killing machine.
The sirens will be followed by ceremonies marking Holocaust Remembrance Day in schools, public institutions, and army bases, including a wreath-laying ceremony at Yad Vashem's memorial for the Warsaw Ghetto Uprising, and the Knesset's annual recitation of victims' names. The March of the Living at the Auschwitz-Birkenau extermination camp in Poland will begin at 1 p.m.
Events will officially come to a close in ceremonies at Kibbutz Lohamei Hagetaot (Ghetto Fighters) and Kibbutz Yad Mordechai, named after those who resisted the Nazis in Warsaw and the leader of the uprising, Mordechai Anielewicz.
The national day began Wednesday evening at sundown, as ceremonies were held throughout the country, with solemn songs, candle-lightings and remembrances from survivors and their descendants. TV channels and radio stations switched to exclusive programming about the Holocaust and stores and restaurants shuttered early in deference to the commemorations.
Read More: Times of Israel