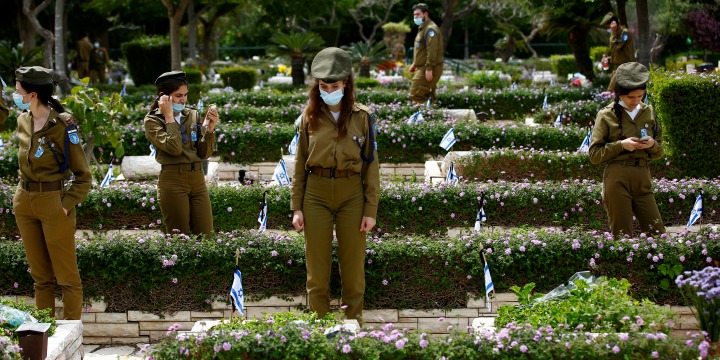 Terrorism
Israel Comes to Halt in Memory of Fallen Soldiers and Victims of Terrorism
Israelis stood in silence — many on the balconies of their homes due to coronavirus restrictions — on Monday night as a one-minute siren sounded nationwide to mark the start of the annual Memorial Day for Fallen Soldiers and Victims of Terrorism.
A total of 23,816 soldiers have died defending Israel, while 3,153 civilians have lost their lives in terrorist attacks throughout the country's history.
Another siren — two minutes in length — will be heard in the morning on Tuesday morning.
Because of the coronavirus pandemic, family members and friends of the fallen will not be able to visit their graves in military cemeteries across the country, as is the usual custom.
At an official state ceremony at the Western Wall in Jerusalem on Monday, which was held without an audience, Israeli President Reuven Rivlin said in remarks addressed to the bereaved, "This year, we can't cry together. This year, we can't look into your eyes."
Nevertheless, he vowed, Israelis would remember the "unfathomable price" paid for the country's ongoing existence.
Read More: Algemeiner