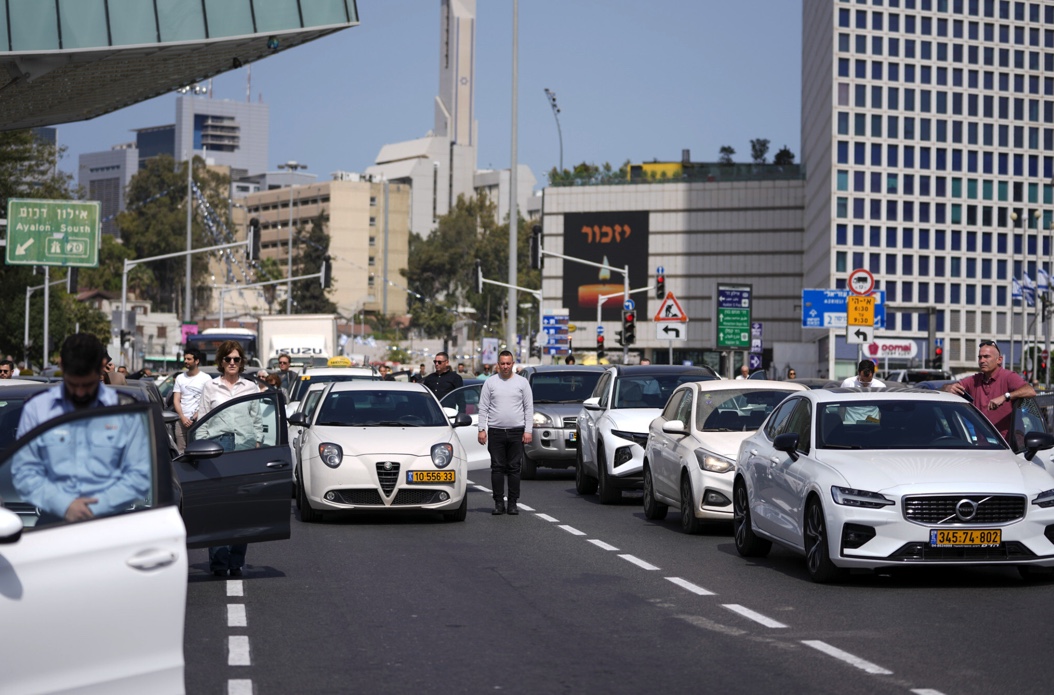 In The News
Israel comes to a standstill as it commemorates Holocaust victims
Israel came to a standstill at 10 a.m. on Thursday as sirens wailed throughout the country in memory of the six million Jews murdered by the Nazis during World War II.
The annual Holocaust Remembrance Day is one of the most solemn days on Israel's national calendar, with much of the country all but shutting down for those two minutes to honor those who suffered under the Nazi killing machine.
The siren halts Israeli outdoor life — pedestrians stand in place, buses stop on busy streets and cars pull over on major highways, with drivers standing on the roads with their heads bowed.
The siren also heralds the start of the main daytime ceremonies for the somber day that began the night before with an official opening event at the Yad Vashem Holocaust museum in Jerusalem.
Ceremonies are also held in schools, public institutions, and army bases. At 11 a.m. the "Unto Every Person There is a Name" ceremony begins at the Knesset, an official annual event during which lawmakers read out the names of Holocaust victims.
Read More: Times of Israel