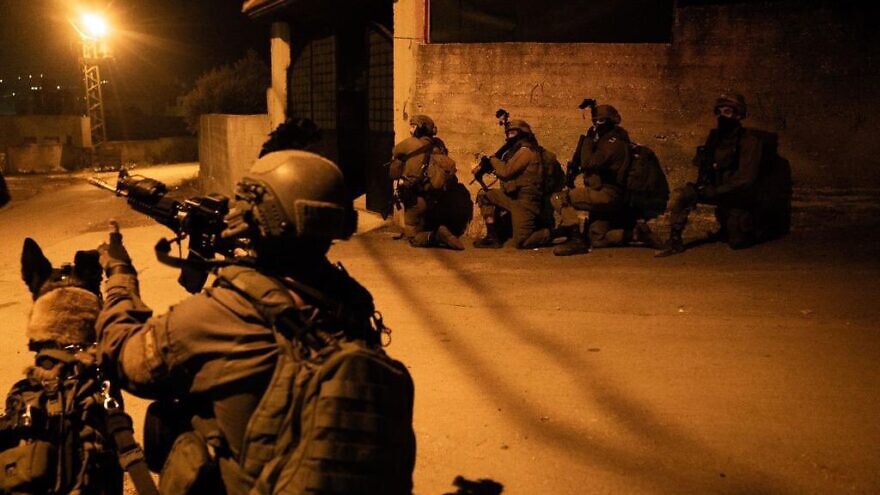 In The News
Israel captures terror cell behind attempted mass shooting near Jericho
Israeli security forces on Sunday night arrested the terrorist cell responsible for an attempted mass shooting at a restaurant near Jericho last month, according to the Israel Defense Forces.
Israeli forces came under fire during the arrest raid in Aqbat Jaber, a refugee camp just south of Jericho, and returned fire, killing an unspecified number of gunmen, the IDF said in a statement.
It was the second raid in as many days, after Israeli forces failed to locate the cell during an operation on Saturday. Israeli forces came under fire during Saturday's operation as well, and several Palestinian gunmen were neutralized, according to the statement. Eighteen suspects were detained for questioning, six of whom were arrested.
Read More: JNS