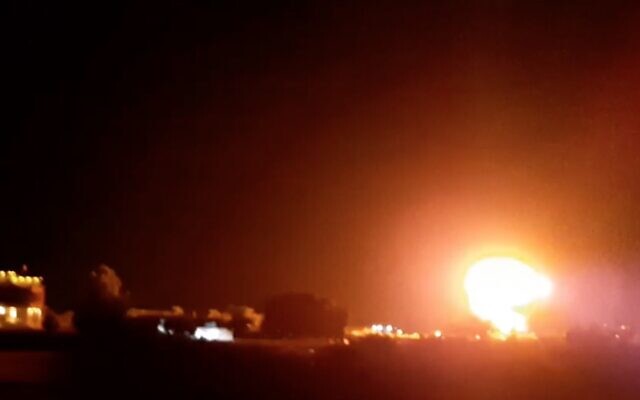 Israel bombs Hamas weapons factory in Gaza in response to arson balloons
Israeli warplanes bombed a Hamas weapons factory in the Gaza Strip early Friday in response to a wave of arson balloon attacks launched at Israel from the coastal enclave the day before, the Israel Defense Forces said.
The army said the site was used by the terror organization to develop and build weapons.
"The strike was carried out in response to the arson balloon attacks on Israeli territory. The IDF will respond with determination against all terror attempts from the Gaza Strip," the army said.
There were no immediate reports of casualties.
The incendiary balloons launched from Gaza Thursday sparked four fires near Israeli towns along the southern border, breaking more than two weeks of quiet since the last wave of arson attacks.
Read More: Times of Israel