Syria
Israel believes rocket fire from Syria may have been deliberate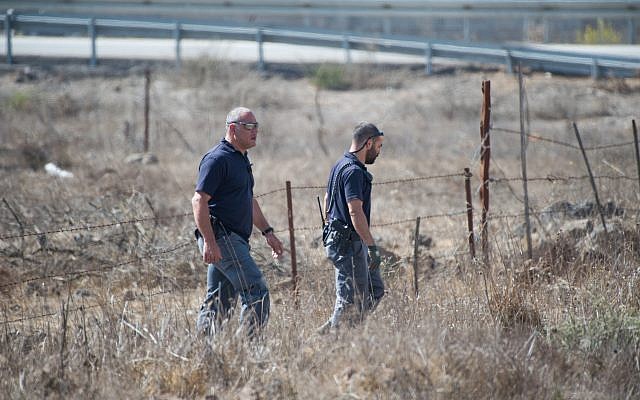 Israel believes five rockets fired across the border from Syria early Saturday morning may have been deliberately launched at Israel, rather than constituting errant spillover from clashes in Syria, military sources said late Saturday.
Israel fired back into Syria, hitting three rocket launchers, in response to the rocket fire, and warned that further fire would prompt a more intensive response.
Syria, in turn, claimed that Israel had "coordinated" with terror groups, inviting them to fire into Israel as a pretext for the IDF response, and it sent letters of complaint to the United Nations.
The Israeli army said five projectiles were fired at around 5 am, and that four of them fell relatively deep inside Israeli territory. The rockets set off alarms in several locations. They landed in open ground, and caused no injury or damage. One of them landed close to an Israeli residential area.
Channel 2 news reported that although the IDF officially referred to "spillover" fire in its statements Saturday, there was "a growing sense" in the army that the Syrian fire was deliberate.
There was no fighting going on in Syria at the time of the fire, the TV report said. It added that the area from which the rockets were fired is under the control of the Syrian army. And it noted that the projectiles fell deep inside Israeli territory on the Golan Heights, one after the other, rather than close to the border.
Tensions have been particularly high on the Israeli-Syrian front of late.
Concluding a visit to Syria on Saturday, the commander of Iran's armed forces signed a memorandum of understanding with Syrian officials in which the two allies announced plans for tighter military cooperation and coordination — notably against Israel. The sides agreed to expand cooperation on intelligence, training, technology and against what they called "Zionist-American schemes," the Ynet news website reported.
Maj. Gen. Mohammad Bagheri, Iran's chief of staff, has spent several days in Syria, touring war zones and meeting with high-level officials, including President Bashar Assad.
Read More: Times of Israel