Israeli Society
Israel battles new wave of wildfires on hottest day of the year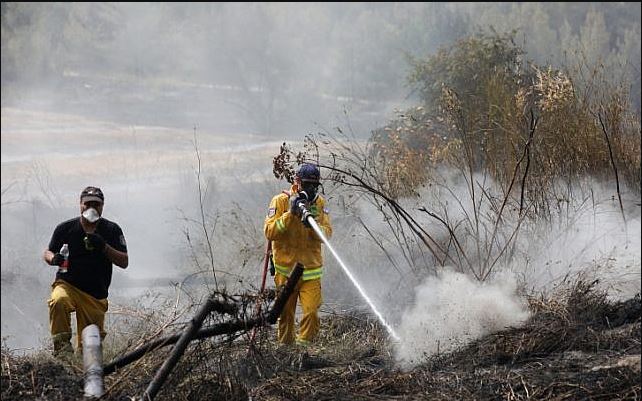 Wildfires raged across Israel on Friday for the second day in a row, as officials warned the public to stay away from parks and forests and an initial investigation indicated an electrical short sparked some of the blazes on Thursday.
Gripped by unseasonably scorching weather, a spate of fires across the country on Thursday devastated towns and forests, forcing thousands out of their homes.
The fires picked up again on Friday afternoon, when residents of Neguhot in the South Hebron Hills were evacuated by authorities after a wildfire threatened the settlement. The Israel Fire and Rescue Services later announced firefighters were able to contain the blaze and residents were allowed to return to their homes.
Fifteen people were being treated for smoke inhalation in Neguhot, according to the Israel Fire and Rescue Services, one of whom was hospitalized.
Firefighters successfully extinguished a second fire raging near the West Bank settlement of Peduel, one of whose neighborhoods was evacuated. The Fire and Rescue Services said four firefighting planes worked to put out the fire.
Read More: News Outlet