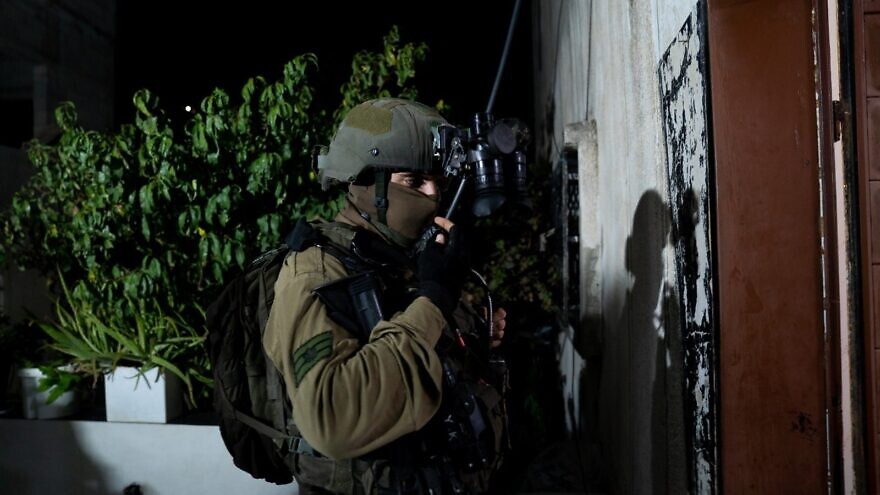 In The News
Israel arrests Palestinian terror suspect 'in broad daylight'
Israeli forces seize an M-16 assault rifle, $14,500 allegedly suspected to be intended for terror activity
Israeli security forces on Wednesday arrested a Palestinian man in the West Bank suspected of planning a terror attack.
In a joint operation, Israel's army and internal security service the Shin Bet in the northern West Bank village of Yavd, A'ani Harzallah was arrested for suspicion of terrorism. He had been already imprisoned twice.
Israeli forces also seized an M-16 assault rifle, a vest, and $14,500, which were all suspected to be intended for terror activity. During his arrest, armed men fired at the Israeli forces and explosives were thrown. There were no casualties among the Israeli forces, who fired back at the suspects.
Read More: I-24 News