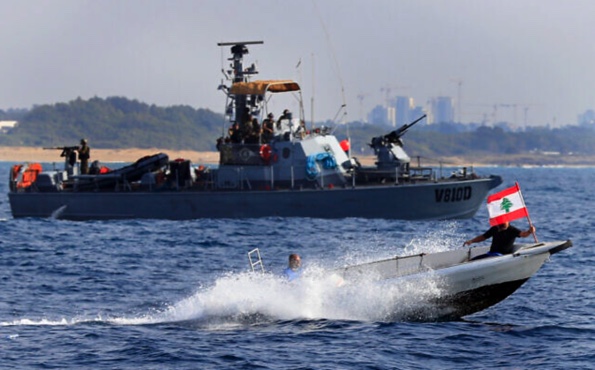 In The News
Israel announces 'historic' maritime border agreement with Lebanon
Israel announced on Tuesday morning that it had reached a "historic" agreement with Lebanon over the maritime border between the two countries in gas-rich Mediterranean waters.
Prime Minister Yair Lapid said the deal would "strengthen Israel's security, inject billions into Israel's economy, and ensure the stability of our northern border."
The premier will convene the security cabinet on Wednesday, followed by a special meeting of the full cabinet to approve the agreement, the Foreign Ministry said.
The Israeli announcement came minutes after Lebanese President Michel Aoun tweeted that "the final version of the offer satisfies Lebanon, meets its demands and preserves its rights to its natural wealth."
Hezbollah, the powerful Shiite terror group that has threatened Israel over natural gas extraction, agreed to the terms of the deal and considers the negotiations over, Reuters reported.
Read More: Times of Israel