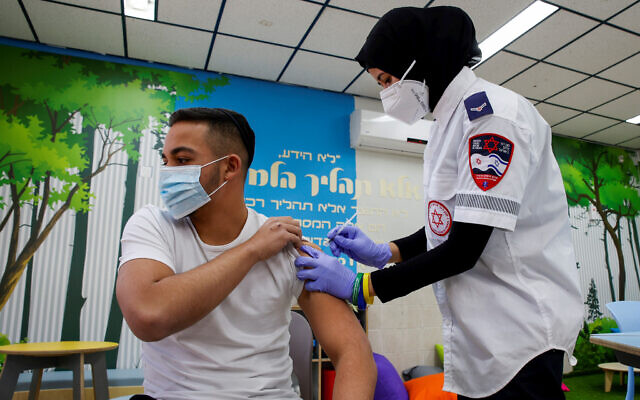 In The News
Israel announces almost 4.5 million fully vaccinated as positive test rate drops below 2%
03/19/2021
Israel's coronavirus outbreak continued to rapidly diminish Friday amid the widespread vaccination campaign which has seen almost 4.5 million people receive two doses of the inoculation while the rate of positive test results fell below two percent.
According to Health Ministry data, 5,150,505 people have received at least the first dose of the vaccine and 4,480,810 have received both doses.
Meanwhile the positive test rate stood at 1.9%, continuing the steep decline since January, when it was over 10%.
The number of serious cases stood at 558. They included 244 classified as critical with 206 patients on ventilators. The number of serious cases peaked at 1,237 on January 17 and was last under 600 on December 25.
There were 21,143 active reported cases in Israel as of Friday morning, including 1,225 new confirmed infections on Thursday, bringing the total number of cases since the start of the pandemic to 826,217.
The death toll climbed to 6,071.