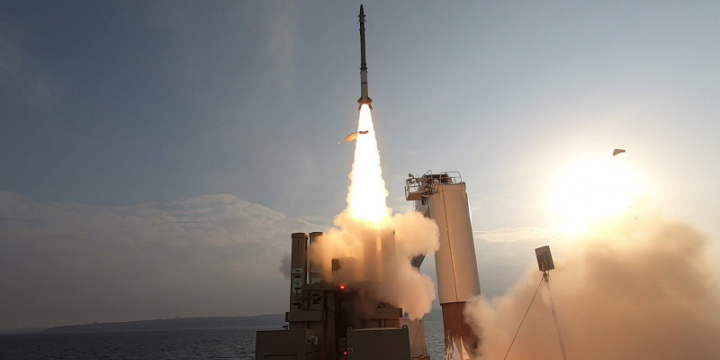 In The News
Israel among world's biggest arms exporters, counts up to 90 nuclear weapons: report
03/16/2021
Israel is ranked among the world's top ten arms exporters during the past five years and has an estimated 90 operational nuclear weapons, according to a report by the Stockholm International Peace Research Institute (SIPRI) published Monday.
The report said Israel was the eighth largest arms exporter during the 2016–2020 period. Its arms exports, which accounted for 3% of the global total, jumped by 59% from the prior five-year period.
Meanwhile, data showed that international arms sales leveled off during the reported period after years of sharp growth. At the same time, the biggest increase of 25% in arms imports was registered in Middle Eastern countries.
"It is too early to say whether the period of rapid growth in arms transfers of the past two decades is over," said Pieter D. Wezeman, Senior Researcher with the SIPRI Arms and Military Expenditure Program. "For example, the economic impact of the COVID-19 pandemic could see some countries reassessing their arms imports in the coming years. However, even at the height of the pandemic in 2020, several countries signed large contracts for major arms."
Israel handed over major arms to 40 states during the 2016–2020 period. India was at the top of the list and represented 43% of total deliveries from Israel, which was its third-largest arms supplier. The country's largest defense companies include Elbit Systems, Rafael Advanced Defense Systems and Israel Aerospace Industries (IAI).
Read More: Algemeiner