US-Israel Relationship
Israel Air Force delegation returns from two-week drill in the U.S.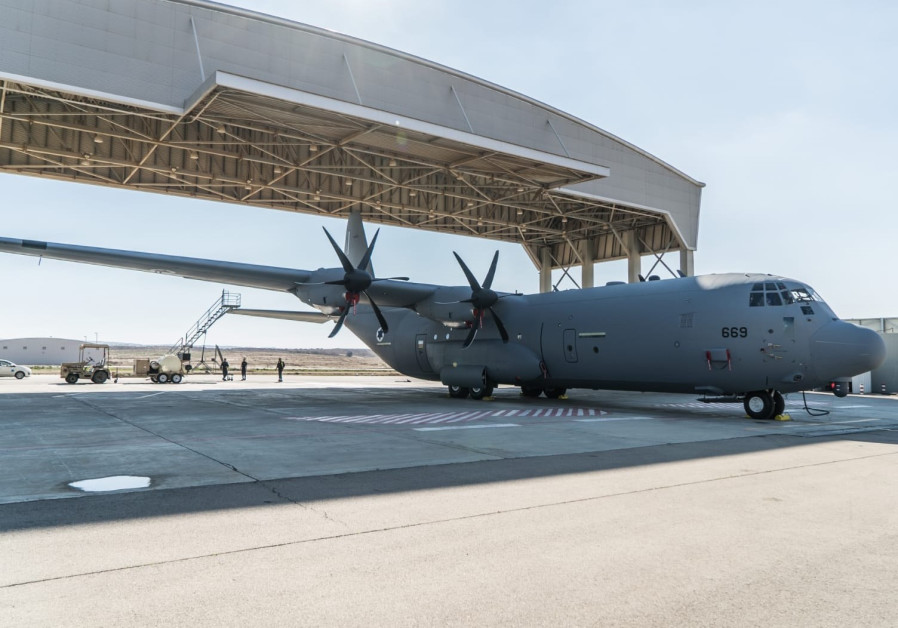 An Israeli Air Force delegation from the 103rd Elephants Squadron has recently returned from two weeks of exercises at the Advanced Airlift Tactics Training Center (AATTC), its first time going there in over a decade.
Led by IAF Lt.-Col. Het, the delegation included 60 troops and two Samson Hercules C-130J transport planes.
The two-week long course saw the Israeli delegation start in St. Joseph, Missouri, where they studied subjects such as combat mission planning, communication, aircraft combat preparation, combat offloading and an intense mission planning cell.  The first week also saw the delegation carry out a flying sortie which trained the flight crew on defensive maneuvers and low level navigation.
The second week at Libby Army Airfield in Ft. Huachuca, Arizona, "was more challenging," Het told The Jerusalem Post.  The week includes six sorties which saw the crews train on low-level navigation, dissimilar air combat training, hostile environment training, and a formation flight.
"The second week in Arizona was more challenging because of the topography; its harder to fly in the valleys and the mountainous environments," he said, adding that "you don't just fly in the area to just fly, you fly there to challenge yourself."
According to Chet, while the delegation had planned to do two sorties in Missouri, only one was carried out due to freezing rain. But in Arizona, the team was able to do flights than had been originally planned.
"Every flight was challenging, but the most challenging flight was the last one where we had several targets over several hours," he said, explaining that "some you get before, some you get in flight – and while you're flying they change things, give obstacles and you have to be able to continue to your target without getting hit.
"At the end of the week you have to be able to bring everything together, but it's a great time to have challenges when you're flying; it's challenging as a team."
Read More: Jerusalem Post