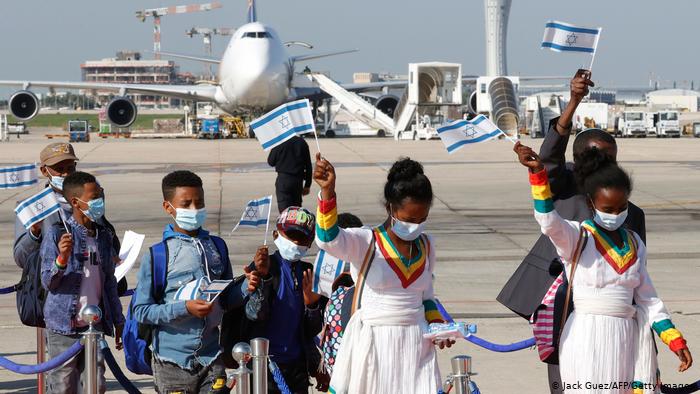 In The News
Israel: 162 Ethiopian Jews Immigrate to Israel
01/15/2021
'I am extremely excited to see these new arrivals in Israel,' Minister for Aliyah and Integration says
On Thursday morning, Israel welcomed another 162 Ethiopian Jews, members of the Falash Mura community, who landed in the Jewish state to make their aliyah — immigration.
The newly-made Israelis made their way into the Jewish state on the fifth flight conducted as part of the so-called "Rock of Israel" operation.
"I am extremely excited to see these new arrivals in Israel,"  Pnina Tamano-Shata, Israel's Minister of Aliyah  and Integration, who is of Ethiopian origin herself, said.
Read More: I24