Hamas
IsraAID helps set up science and tech center in South Sudan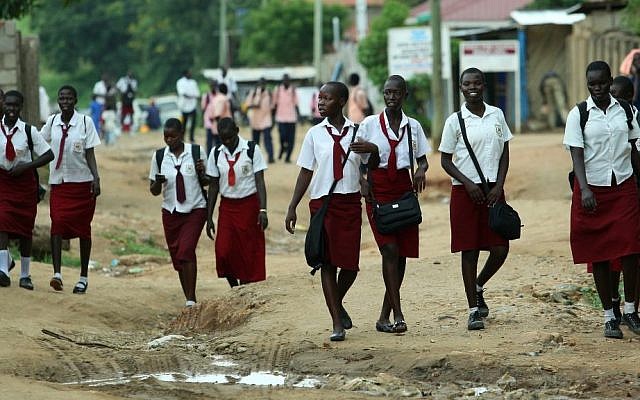 The University of Juba, in South Sudan, has joined IsraAID, an Israel-based humanitarian non-governmental organization, and other partners to set up a first center for the studies of science and technology in the East-Central African state.
The Center for Science Technology Engineering and Mathematics (STEM) will train South Sudanese youth to become engineers, technicians and mathematicians with the aim of contributing to the economic and social development of South Sudan. Over the next three years, the center is expected to provide vocational training to 10,000 young people in subjects such as building and construction; electronics; computing; chemistry and optics.
The University of Juba, in partnership with IsraAID, STEM Synergy — an international NGO that aims to provide students access to education in science and engineering, the Mark Gelfand Family Charitable Fund and UNESCO, opened the center last week.
IsraAID has been working with the University of Juba since 2016 in providing training and technical support to help establish the STEM Center. The university will now lead the process, while IsraAID and STEM Synergy will continue to provide technical support and training throughout the second phase of the project, IsraAID said in a statement announcing the opening of the center.
"There is more work to come," Tim Berke, IsraAID country director in South Sudan, said in the statement. "We need to focus our efforts on bringing STEM awareness and knowledge into the communities, so that all South Sudanese, women, men, girls and boys, have access to information and education."
Read More: Times of Israel