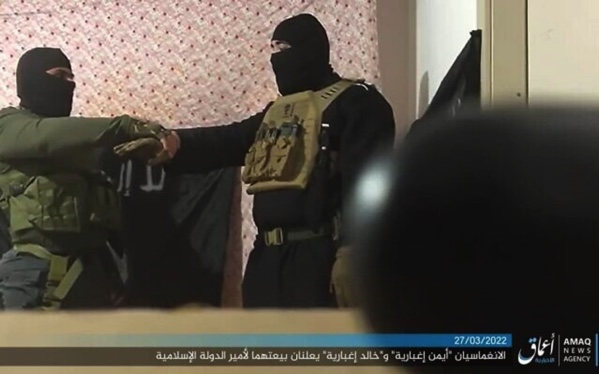 In The News
Islamic State calls on supporters in Israel to launch more terror attacks
Islamic State on Sunday urged its supporters in Israel to launch additional terror attacks, the first such call since two deadly terror attacks were carried out last month by Arab Israelis thought to have been inspired by the jihadist group.
Islamic State claimed responsibility for both attacks, though it did not appear the terrorists had been instructed by it to commit them.
In a long address for the holy month of Ramadan, the jihadist group's new spokesperson Abu-Omar al-Muhajjir called for a new "global offensive" in retaliation for the death of its leader, Abu Ibrahim al-Qurayshi, last February.
Al-Qurayshi died when he detonated a bomb to avoid capture during a US raid in northwest Syria, the White House and US defense officials said.
"Fight them all and Allah will answer and punish them at your hands," al-Muhajjir said, referring to "heathen states."
Read More: Times of Israel