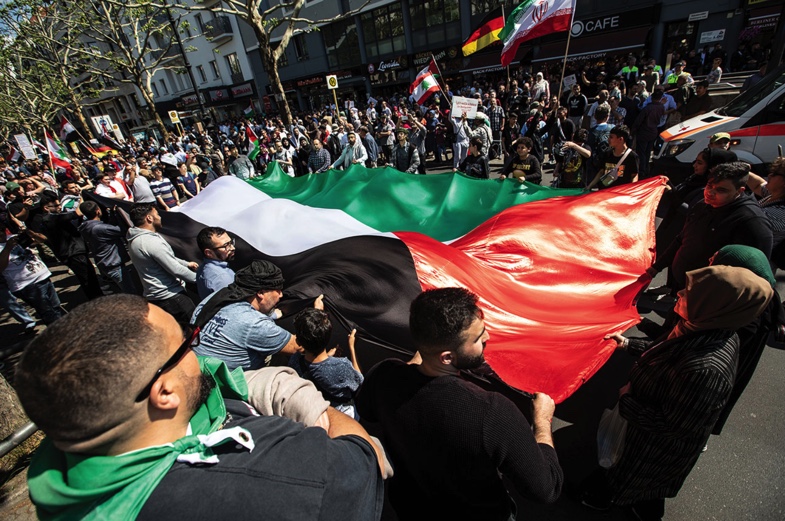 In The News
Islamic Jihad threatens Israel over Al Aqsa in new video to mark Quds Day
The Islamic Jihad terror group's armed wing threatens Israel by showing off footage of the organization's Jenin aerial drones in a propaganda clip.
In video released by the terror group, a Jenin drone can be seen dropping an explosive device on an Israeli military jeep in September 2019 (the jeep in that incident was largely unscathed).
Islamic Jihad is releasing videos to mark Quds Day, a day of solidarity with Palestinians initiated by Iran's Ayatollah Khomeini.
"The enemy should think carefully and reflect: what are our drones like today, and how are their capabilities three years after that operation?" says Abu Hamza, a spokesperson for Islamic Jihad's military wing.
Islamic Jihad has seen an uptick in activity in and around the West Bank city of Jenin in recent years. Several Palestinians killed in recent gunfights with Israeli troops entering the area to conduct arrests were reputedly affiliated with the terror group.
Read More: Times of Israel