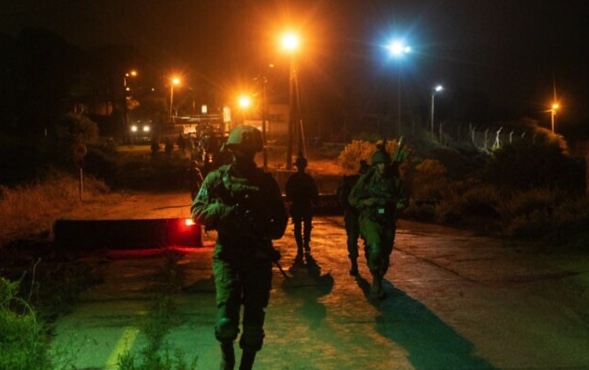 In The News
Islamic Jihad member killed during overnight IDF arrest raid in Jenin
A young Palestinian man, apparently affiliated with the Palestinian Islamic Jihad terror group, was killed early Friday morning during an Israeli military operation in the West Bank city of Jenin, Palestinian health officials said.
According to the Palestinian Authority Health Ministry, 19-year-old Salah al-Buraiki suffered a mortal wound in the neck, while three others were wounded by live gunshots to their limbs.
Al-Buraiki's body was wrapped with the flag of the Palestinian Islamic Jihad during his funeral, however, the terror group did not immediately claim him as a member.
A wanted Jenin resident in his 20s, identified by Palestinian media as Baraa Alownah, was detained by Israeli security forces during the arrest raid.
A Border Police spokesman said Alownah was a member of Islamic Jihad, and was wanted over suspected involvement in terror activities and committing attacks.
Read More: Times of Israel