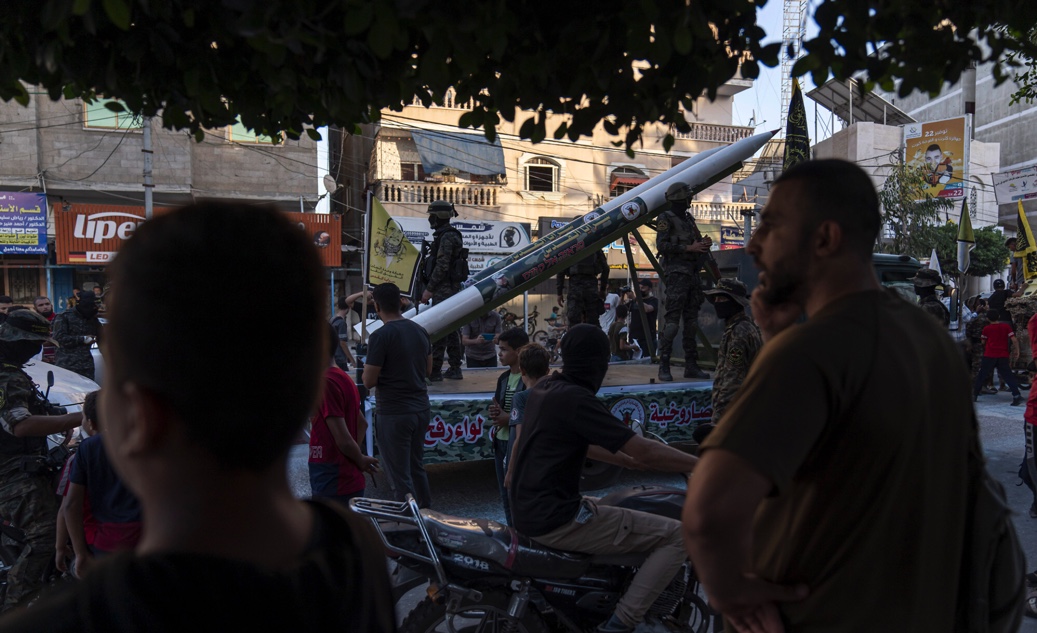 In The News
Islamic Jihad holds Gaza rocket parade in defiant display after recent flare-up
RAFAH, Gaza Strip — Dozens of Islamic Jihad members displayed life-sized replicas of their rockets during a parade in the Gaza Strip on Wednesday, in a show of defiance after three days of heavy fighting with Israel earlier this month.
The flare-up left 49 Palestinians dead, including the terror group's top two commanders and 10 other fighters, before an Egyptian-brokered cease-fire took effect. Israel has said as many as 16 people might have been killed by rockets misfired by Palestinian terrorists that landed short inside Gaza.
During the fighting, Islamic Jihad fired some 1,100 rockets at towns across southern and central Israel. Israel's sophisticated Iron Dome missile defense system knocked down many of the rockets.
The fighting disrupted the lives of hundreds of thousands of Israelis and none were killed or suffered severe wounds as a direct result of the rocket fire, though numerous people were moderately hurt while seeking shelter or were treated for shock brought on by the barrages. One man died of a heart attack while running to a shelter.
Read More: Times of Israel