Terrorism
Islamic Jihad denies firing rocket after Israel limits Gaza fishing zone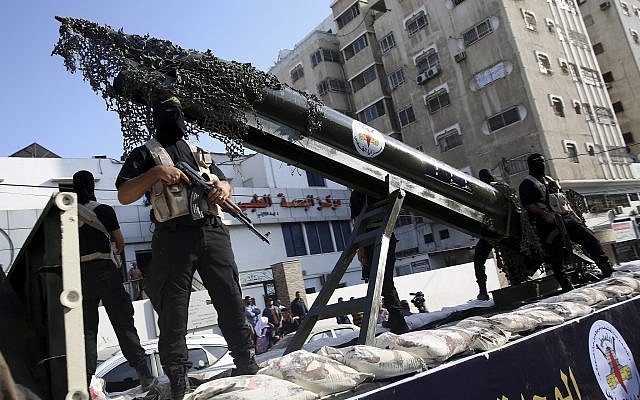 The Palestinian Islamic Jihad terrorist group on Tuesday denied firing a rocket toward Israel on Monday night that prompted the military to scale back a recently expanded fishing zone in the Gaza Strip.
"The Al-Quds Brigades, the military wing of the Islamic Jihad movement, has not announced that it shot a rocket toward the occupation," PIJ official Walid al-Qatati told Palestine Today.
"This accusation is a fabrication that the occupation wants [to use in order to achieve] specific goals, most important of which is inciting against Islamic Jihad," he told the PIJ-linked publication.
Earlier on Tuesday, the Israel Defense Forces said it was reducing the offshore fishing limit imposed on Gaza in response to the rocket fire from the Strip the night before. Israel's Coordinator of Government Activities in the Territories (COGAT), the Defense Ministry body responsible for liaising with the Palestinians, said the permitted fishing zone was cut from 15 nautical miles to six "until further notice."
The IDF said the Iran-backed PIJ "intentionally fired" the rocket from the northern Gaza Strip in an effort to derail ongoing efforts to maintain a ceasefire between Israel and the terrorist groups in the coastal enclave. The rocket fired late Monday night fell into the Mediterranean, a few kilometers off the Israeli coast, according to the army.
Read More: Times of Israel