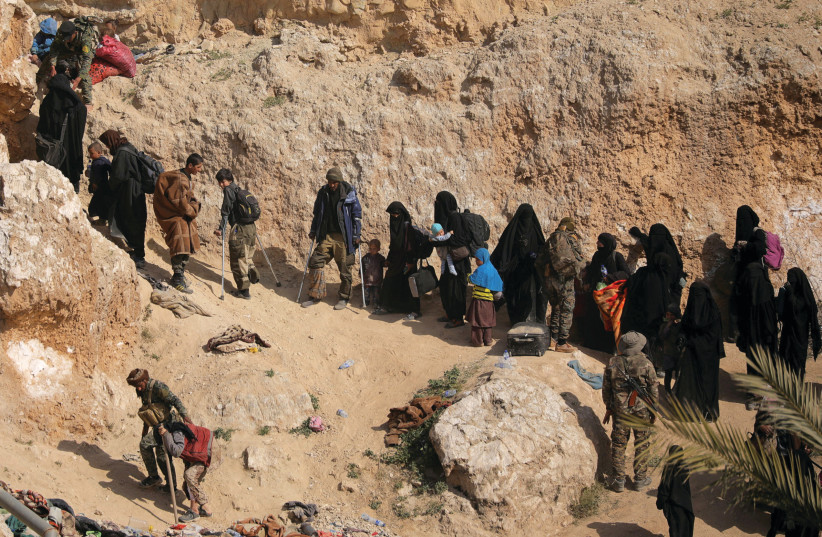 ISIS
ISIS Terror Returns To Target Women In Syria
01/25/2021
Two women have been abducted and murdered in eastern Syria. These appear to be the latest murders carried out by ISIS against the US-backed Syrian Democratic Forces and their civilian authorities. According to Kurdistan24, which based its report on the Syrian Observatory for Human Rights, the women were found murdered in the countryside of Hasakah.  
They were both officials of the Autonomous Administration of North and East Syria. Hind Laif al-Khadir and Sa'da Faysal al-Hermas were the co-chairwomen of a local council. They were kidnapped and found killed in Al-Dashisha, the report says. This area is one of many that the SDF liberated from ISIS years ago.
The SDF are an armed force that defeated ISIS in Raqqa in 2017 and finally crushed the last pockets of ISIS in March 2019. However ISIS "sleeper cells" and networks continue and there are weekly raids against the group. In recent weeks, the jihadist group appears to have begun a resurgence, attacking Syrian regime forces west of the Euphrates and carrying out a large twin-bombing in Baghdad.  
ISIS is able to operate because it does so over a large area controlled by different groups, from the Iraqi Security Forces to the Syrian regime and SDF. It also operates in Turkish-occupied areas of northern Syria. The US killed ISIS-leader Abu Bakr al-Baghdadi in October 2019 just a few kilometers from the Turkish border.
Read More: Jerusalem Post