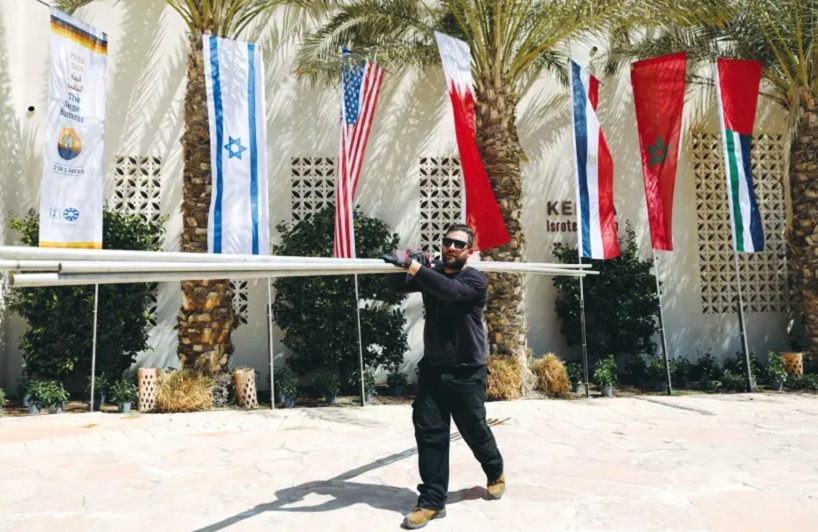 In The News
Is Iran worried about an 'Arab-Israel' defensive alliance? – analysis
Recent reports have indicated that Israel and several Arab states are growing closer in terms of defense ties. A report at The Wall Street Journal claimed that Israel and "Arab military chiefs" held a "secret" meeting relating to air defense and the Iranian threat.
Now Iran's Fars News, which is considered to reflect the views of the government and the Islamic Revolutionary Guard Corps, has highlighted claims that the Kingdom of Jordan opposes an "Arab-Israel NATO."
The article quoted Jordan's Foreign Minister Ayman Al-Safadi as saying that an Israel-Arab defensive alliance was "not on the agenda of US President Joe Biden's visit to the region." It noted that he told Al-Jazeera in Qatar that "there is no talk of an Arab coalition of which Israel is a part, and there is not even such a plan."
Iran has an interest in Jordan denying these reports. Tehran doesn't want any kind of coalition of Arab states with Israel working against its plans to undermine regional stability. After all, Iran's goal is to use Syria as a base against the Jewish state, to hollow out and ruin Lebanon in order to enrich Hezbollah, and to destroy Yemen and Iraq.
Iran's media say that countries like Jordan want good relations with the Islamic Republic. Meanwhile, it is hoping Qatar will help it broker some kind of new Iranian nuclear deal. Tehran is worried that it could potentially lose out on a new deal and that the US will eventually walk away.
Read More: The Jerusalem Post