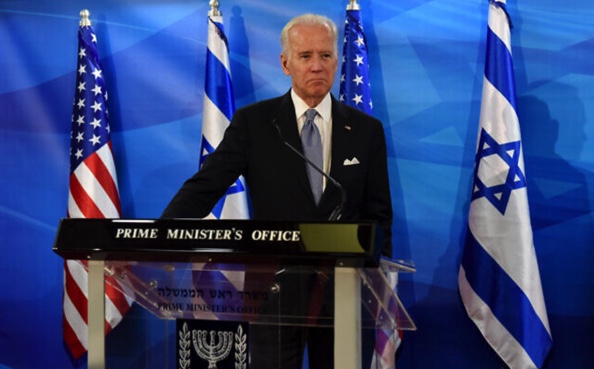 In The News
Iron Dome, Yad Vashem, Maccabiah, Bethlehem: Biden's 2 days in Israel and West Bank
WASHINGTON — The schedule for US President Joe Biden's upcoming two-day trip to Israel and the West Bank was nearly set on Thursday, and while it will be the longtime lawmaker's 10th trip to the Jewish state, the itinerary will include a number of firsts for the US leader.
Biden will land at Ben Gurion Airport on Wednesday afternoon where he will be greeted by Prime Minister Yair Lapid in an official welcome ceremony.
While Lapid may only be a caretaker prime minister, and only met Biden once in 2013, he will be looking to build rapport with the US president in order to strengthen his political bona fides ahead of the November 1 election.
Biden will then tour several Israeli security systems with Defense Minister Benny Gantz, likely at the Palmachim air force base in central Israel, near the airport. The show-and-tell will include an Iron Dome missile defense battery, in a nod to US efforts to grant Israel an additional $500 million in replacement batteries for the system after last year's Gaza war.
Biden's tour will include the Iron Beam laser rocket defense system, which is designed to work in tandem with systems like Iron Dome and shoot down smaller projectiles.
Read More: The Times of Israel