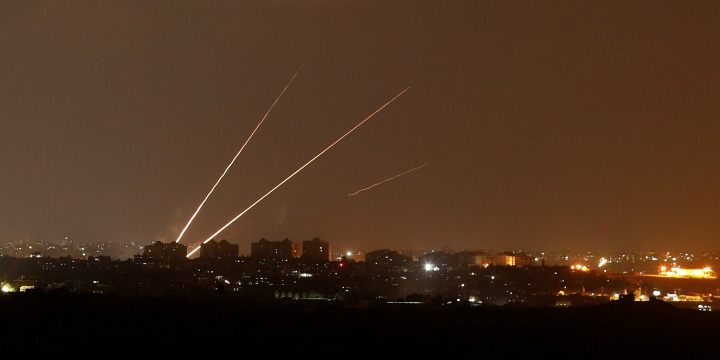 Hamas
Iron Dome intercepts salvo of rockets fired at southern Israel from Gaza
Palestinian terrorists in the Gaza Strip fired a salvo of rockets into southern Israel late Friday, with the Iron Dome system reportedly intercepting most of the inbound projectiles.
There were no immediate reports of casualties or damage.
Sirens blared in several communities near the Gaza Strip sending thousands of Israelis running for bomb shelters after a day of violence that saw five Palestinians killed during riots along the border.
A spokesman for the city of Sderot said at least eight rockets were fired into Israel with Iron Dome intercepting six of the; two others fell in an open area.
The IDF said it was investigating the incidents.
Residents reported the sounds of several explosions after the sirens went off.
Read More: Times of Israel