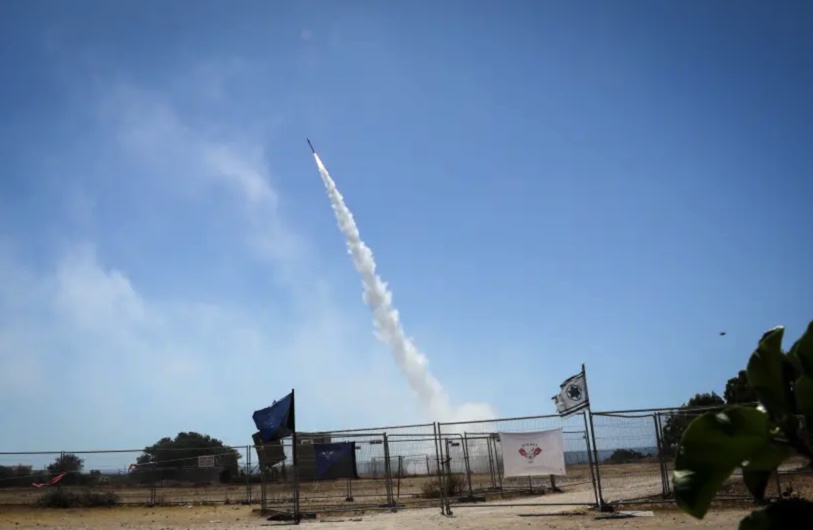 In The News
Iron Dome intercepts rocket from Gaza to Israel
The Iron Dome missile-defense system intercepted a rocket fired from the Gaza Strip toward Israel on Monday night, the first such attack in four months.
The incoming rocket siren was activated around 8:30 p.m. in the southern Israeli communities of Kissufim and Ein Hashlosha, which are located just across from the city of Khan Yunis.
The Eshkol Regional Council and Magen David Adom said there were no reports of injuries following the rocket attack.
Sirens were activated on Sunday afternoon in the town of Nahal Oz. The IDF later said the sirens were a false alarm. The last time that rockets were fired from the Hamas-ruled enclave was on January 1, when two rockets landed in the sea off the coast of Tel Aviv.
The rocket fire comes as tensions mount surrounding the Temple Mount as dozens of Palestinians have been injured and hundreds arrested following violent clashes with Israel Police.
Read More: The Jerusalem Post