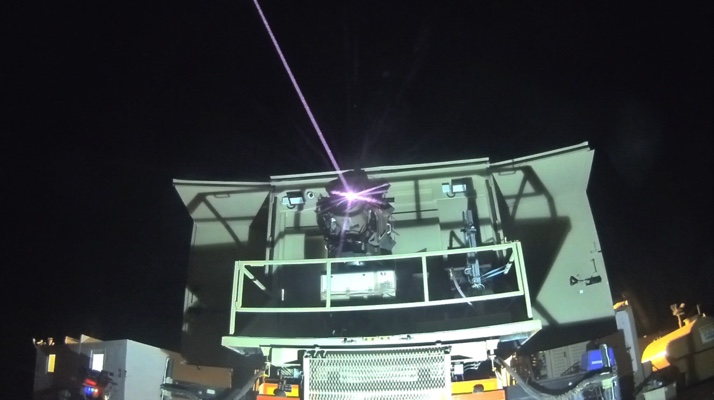 In The News
Iron Beam, Israel's laser air defense system, could be ready in 2-3 years
For years, the joke in defense circles has been that directed energy systems — more commonly known as lasers — are the technology of the future, and always will be. But following a series of successful live-fire tests of its new Iron Beam capability, Israel is moving forward in hopes of putting that joke to rest, potentially within two years time.
Iron Beam is a complimentary capability to the Rafael-built Iron Dome defense system, which uses kinetic interceptors to protect Israel against incoming rockets, mortars, and small drones. The 100+ kilowatt weapon, also made by Rafael, is being funded by the Israeli Defense Forces (IDF) fully through initial operational capability, when several of the systems will be up and running.
Michael Lurie, the incoming CEO of Rafael USA, told Breaking Defense in a recent interview that live-fire tests six months ago convinced the IDF to move forward with funding the project after decades of experimentation with lasers. And the company is bullish this could be "the beginning of a new era in military technology," he said.
Read More: Breaking Defense