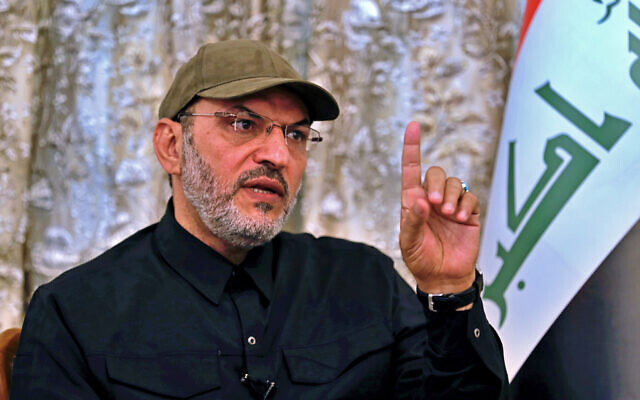 Iraqi militia chief boasts: Election of Raisi will boost Iran's regional proxies
The leader of an Iran-backed Iraqi militia has vowed to retaliate against America for the deaths of four of his men in a US airstrike along the Iraq-Syria border last month, saying it will be a military operation everyone will talk about.
Abu Alaa al-Walae, commander of Kataib Sayyid al-Shuhada, said in an exclusive interview with The Associated Press in Baghdad that the electoral victory of Iran's hardline judiciary chief Ebrahim Raisi as president will strengthen Iran-backed militant groups throughout the Middle East for the next four years.
Al-Walae, who rarely gives interviews to foreign media organizations, spoke to the AP on Monday in an office in a Baghdad neighborhood along the Tigris River.
On June 27, US Air Force planes carried out airstrikes near the Iraq-Syria border against what the Pentagon said were facilities used by Iran-backed militia groups to support drone strikes inside Iraq. Four militiamen were killed.
The Popular Mobilization Forces, an Iraqi state-sanctioned umbrella of mostly Shiite militias — including those targeted by the US strikes — said their men were on missions to prevent infiltration by the Islamic State group and denied the presence of weapons warehouses.
Read More: Times of Israel