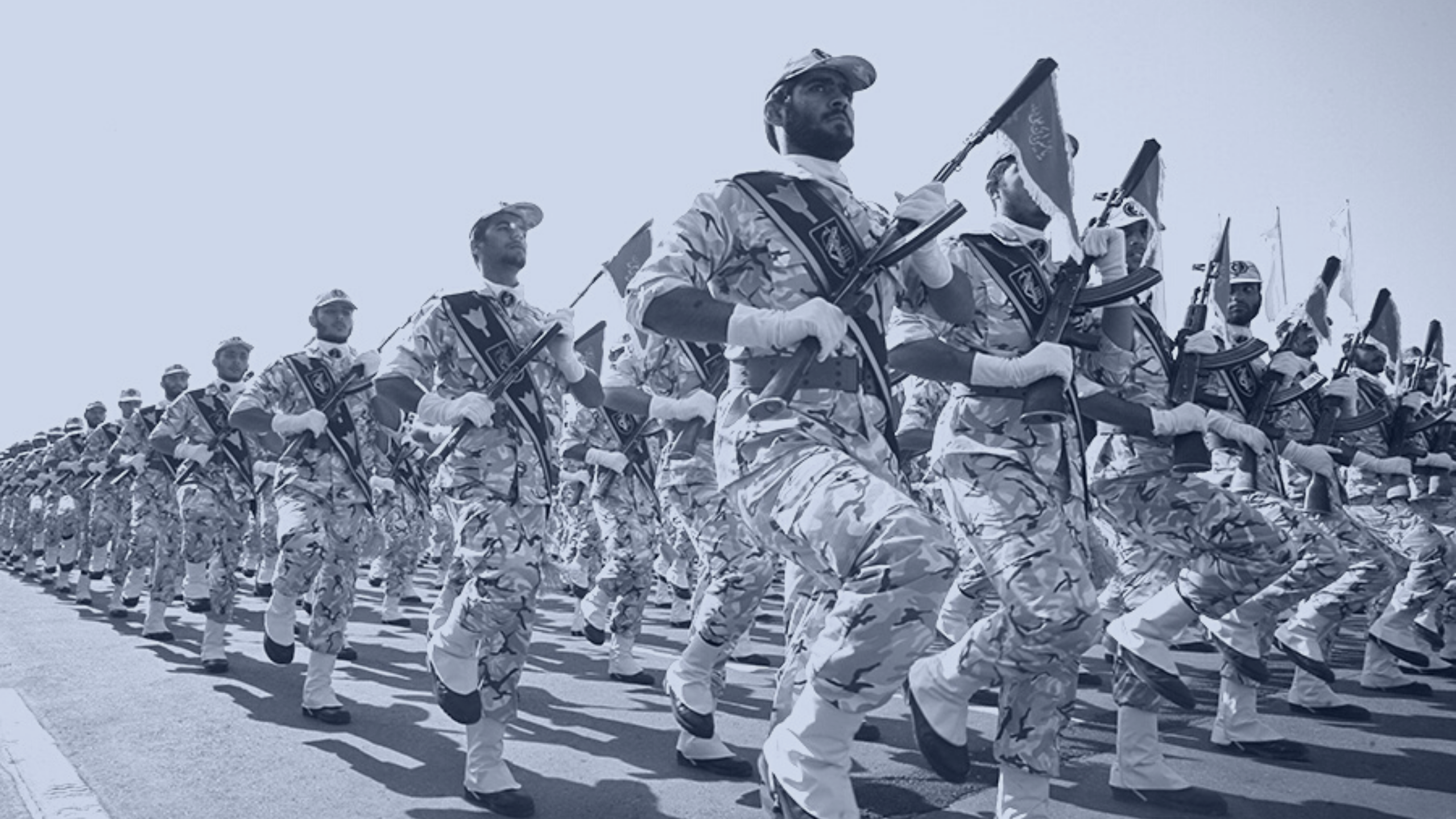 Briefings
CUFI Briefing: Iran's Terror Sponsorships
Overview
Designated a State Sponsor of Terror in 1984, the Islamic Republic of Iran is dedicated to its goal of "export[ing] its radical Shia brand of Islamic Revolution" abroad through its intricate and formidable network of terrorist proxies and groups across the region.
Designated a Foreign Terrorist Organization in 2019, Iran's Islamic Revolutionary Guard Corps-Quds Force is Iran's "primary mechanism for cultivating and supporting terrorists abroad." While Iran often prefers to hide its support for terror behind thin veils, myriad attacks across the region can be traced back to Iran.
Since the Joint Comprehensive Plan of Action (JCPOA, commonly referred to as the Iran Deal), took effect in 2015, Iran has not halted its support for terror. In fact, evidence demonstrates that the JCPOA emboldened Iran to increase its aggression against Israel and the West, including its support for terror.
Iran's Proxies
Hezbollah, a terrorist organization that is based in Lebanon, is Iran's primary proxy, receiving "arms, training, logistical support, and money" from Tehran. Since 1983, Hezbollah has been responsible for numerous terror attacks against Americans.
Hamas, along with other Palestinian terrorist groups, such as Palestinian Islamic Jihad and the Popular Front for the Liberation of Palestine-General Command based in Gaza, receive support from Iran with the regime spending up to $100 million each year in support of these groups.
In Iraq, Iran supports Iraqi Shia terrorist groups, including Kata'ib Hizballah (KH), Harakat al-Nujaba, and Asa'ib Ahl al-Haq. One report indicates that since 2012, Iran has spent $16 billion bolstering the Assad regime in Syria and supporting proxies in Syria, Iraq and Yemen. Iran has also provided weaponry, funding, training to Shia militants in Bahrain.
Moreover, Iran has refused to take action against al-Qaeda operatives within its borders, allowing them to grow "more prominent" and project their influence, according to one source.
Since the JCPOA
In 2017, the United States' Country Report on Terrorism reported that Iran carried out 20% more attacks in 2016 than in 2015 and groups affiliated with Iran carried out attacks in more than 20 countries. This figure reveals what has been the disturbing trend since the Iran Deal was implemented: Iran's bad malicious behavior has not stopped, it has only increased.
Here are just a few of the attacks carried out or attempted around the world by, for, or in conjunction with Iran since 2015:
August 2015
Kuwait foiled a Hezbollah terror plot and seized an extensive arms cache, including explosives and other weapons, found hidden beneath houses on the Kuwait-Iraqi border. Kuwait authorities said those involved were planning to carry out attacks within the country to destabilize it and undermine its national security.
September 2015
Bahrain discovered a large bomb-making factory linked to the IRGC in a Bahraini residential district.
November 2015
Kenya arrested two IRGC-trained men who were planning attacks on both Western and Kenyan targets in the country.
January 2016
Bahrain foiled a terrorist cell plotting a series of bombings to be carried out in the West Bank. One man in the group, which was backed by the IRGC and Hezbollah, had allegedly been personally paid by Hezbollah's leader, Hassan Nasrallah, to aid the plot.
January 2017
Germany indicted a Pakistani man who was a spy for the Iranian government working to plan attacks against pro-Israel organizations and representatives throughout Europe.
June 2017
The U.S. arrested two men working for Hezbollah to plan attacks against American and Israeli targets in New York and Panama. Both had received weapons and bomb-making training from Hezbollah.
May 2018
Hamas launched Iranian-made mortars and rockets into Israel.
October 2018
Denmark arrested an Iranian man working with an Iranian intelligence service's plot to assassinate an Iranian Arab separatist activist within the country.
November 2018
Argentina arrested two men linked to Hezbollah, with the help of Israel's Mossad, engaged in plotting terror attacks against Jewish community centers in Buenos Aires.
April 2019
Bahrain sentenced 139 individuals on terrorism charges accused of forming an organization called Bahraini Hezbollah with the goal of carrying out attacks in Bahrain.
May 2019
Iran allegedly sabotaged four oil tankers off the coast of the United Arab Emirates using explosives.
June 2019
Iran allegedly attacked two oil tankers off the Gulf of Oman.
October 2019
Albania discovered an Iranian paramilitary network that allegedly planned attacks within the country against exiled members of an Iranian group seeking to overthrow Iran's government.
December 2019
Iran-backed Shiite militias attacked the U.S. embassy in Iraq.
January 2020
Iran launched a strike against an Iraqi base housing U.S. troops.
June 2020
Iran tried to increase chlorine levels in the water flowing to residential areas during a cyberattack against Israel's water systems. The attack was foiled.