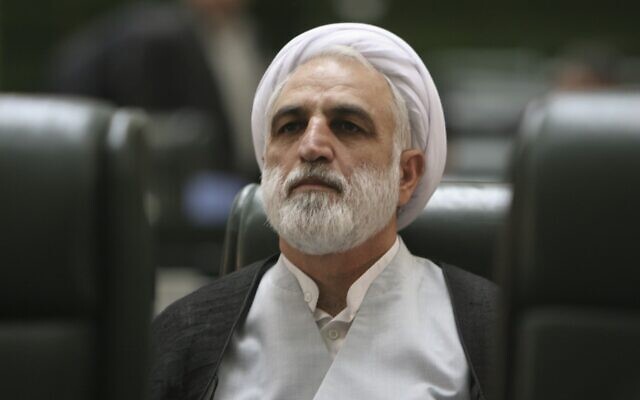 Iran's supreme leader appoints new hardline judiciary chief
Iran's supreme leader on Thursday appointed a hardline cleric sanctioned by the West as the country's new judiciary chief, state media reported, replacing the president-elect who previously held the powerful post.
The new chief, Gholamhossein Mohseni Ejehi, 64, takes the reins from Ebrahim Raisi, who will ascend to the country's highest civilian position after his election victory earlier this month.
Ayatollah Ali Khamenei, who has the final say on all state matters in Iran, announced Ejehi's appointment, urging him to advocate for justice and fight corruption. In a decree, he praised Ejehi's "valuable experience, shining records and legal competence."
Ejehi takes over a judiciary widely criticized by international rights groups for being one of the world's top executioners, as well as conducting closed-door trials of dual nationals and individuals with Western ties. Raisi, the previous judiciary chief and a protege of Khamenei, was sanctioned by the United States in part over his involvement in the mass execution of thousands of political prisoners in 1988, as well as over his tenure at the judiciary.
Read More: Times of Israel