Iran
Iran's Rouhani orders abandonment of all nuclear R&D commitments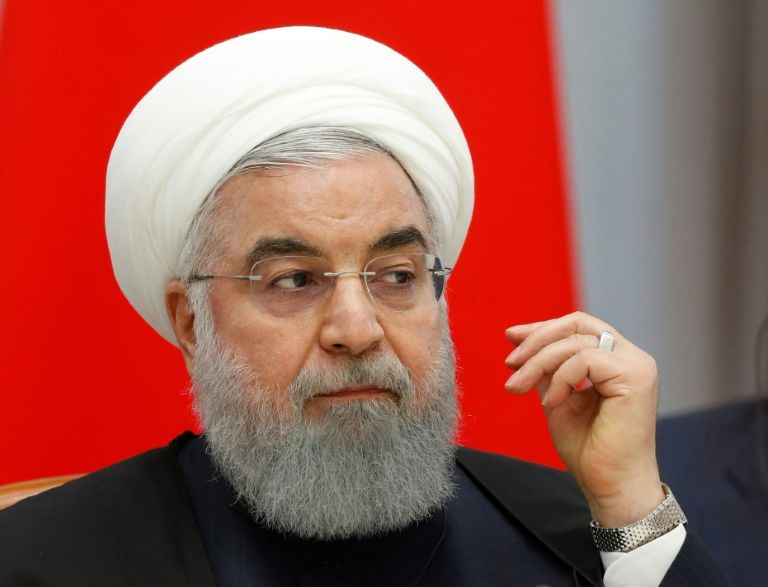 US Treasury Department slaps more sanctions on Tehran, blacklisting a shipping network of 16 entities
Iran's President Hassan Rouhani on Wednesday ordered all limits on nuclear research and development to be lifted, the country's third step in scaling down its commitments to a 2015 deal with world powers.
His announcement came shortly after the US hit the Islamic Republic with further sanctions, the latest in a series of punitive measures including an embargo on Iranian oil exports.
"I, as of now, announce the third step," he said on state television. "The atomic energy organization (of Iran) is ordered to immediately start whatever is needed in the field of research and development, and abandon all the commitments that were in place regarding research and development," he said.
He referred to "expansions in the field of research and development, centrifuges, different types of new centrifuges, and whatever we need for enrichment."
Iran and three European countries — Britain, France and Germany — have been engaged in talks to reduce tensions and save the nuclear deal that has been unraveling since US President Donald Trump withdrew from it in May last year.
Iran in July abandoned two other nuclear commitments: to keep its stockpile of enriched uranium below 660-pounds, and a 3.67-percent cap on the purity of its uranium stocks.
US firm on maximum pressure
The US State Department announced in addition to further sanctions that it would offer up to a $15 million reward in exchange for information that could disrupt Iran's Islamic Revolutionary Guards Corps activities deemed illicit.
"We can't make it any more clear that we are committed to this campaign of maximum pressure and we are not looking to grant any exemptions or waivers," Brian Hook, the State Department coordinator on Iran, told reporters.
"We are using every available diplomatic and economic tool to disrupt these operations," Hook said in a late Wednesday morning briefing, as the US makes use of the decades-old Rewards for Justice program.
When questioned what type of information would be useful to US intelligence, Hook answered that there were "many possibilities," which included any financial mechanisms aiding the IRGC, leads on individuals involved in moving Iranian oil, or tips on those evading US or international sanctions.
In the latest salvo, the Treasury Department put on its blacklist a shipping network of 16 entities, 10 people and 11 vessels that it said was selling over $500 million worth of oil this spring, mostly to Syria on behalf of Iran's elite Revolutionary Guards' Quds Force, benefiting both President Bashar al-Assad and militant Lebanese allies Hezbollah.
Read more: i24 News